Shadow Chancellor John McDonnell has promised that a Labour government would take the UK out of the EU's single-market in a bid to respect the Brexit vote.
The left-winger confirmed his party's stance just days after the general election, which saw Labour gain 33 seats and stop the Conservatives from securing a majority in the House of Commons.
"I think people will interpret membership of the single-market as not respecting [the result of] that referendum," McDonnell told ITV's political editor Robert Peston on Sunday 11 June.
"However, what we are saying very, very clearly...the contrast in this general election was here we had a Conservative Party going for a race to the bottom Brexit and undermining our economy."
But McDonnell, a long-term ally of Jeremy Corbyn, said Labour would seek tariff-free access to economic bloc in a bid for a "jobs first" Brexit. "We remain absolutely wedding to completing Brexit and getting on with the job," he added.
Labour, like the Conservatives, unsuccessfully campaigned for Remain at the EU referendum. Ukip, who won almost four million votes at the 2015 general election, saw their vote collapse and go to the two main parties in the wake of the Brexit vote.
McDonnell's comments come just over a week before the negotiations between the UK and Brussels begin.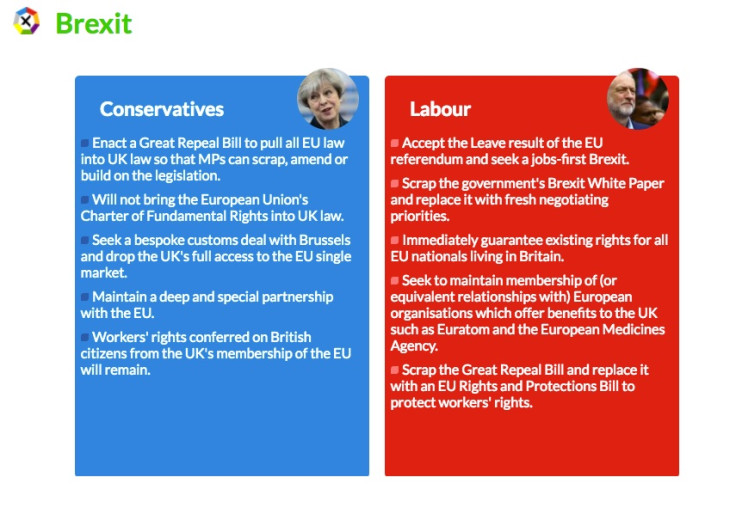 Corbyn has urged May to quit Number 10, but the prime minister has vowed to stay on, with the Conservatives hoping to form an alliance with the Democratic Unionist Party (DUP).
However, May's future in Downing Street looks uncertain after her top aides – Nick Timothy and Fiona Hill – were forced to resign over the election result. Scottish Conservative leader Ruth Davidson has urged May to "look again" at her so called "hard Brexit" plan.
"I think what's really clear is that the Conservative party, having failed to win a majority, now needs to work with others," she told BBC Scotland.
"And that means we can look again at what it is we hope to achieve as we leave the European Union – and I want to be involved in those discussions."
Elsewhere, German Chancellor Angela Merkel has told May to get on with the talks. "We want to do it quickly, respecting the calendar," she told reporters during a trip to Mexico, Reuters said.
"We were waiting for the election in Britain, but in the next few days these talks will begin. We will defend the interests of the 27 member states, and Britain will defend its own interests."