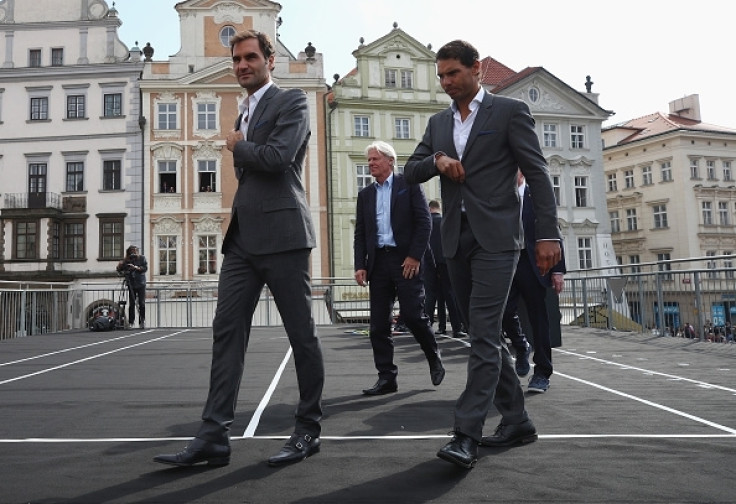 Former world number one John McEnroe believes that all the big names associated with the Laver Cup will ensure that the event is a success.
The inaugural exhibition tournament, in honour of 11-time major champion Rod Laver, will see Europe, captained by Bjorn Borg, take on the rest of the world, captained by McEnroe.
Of the players participating, the two of the biggest names are Rafael Nadal and Roger Federer – the world number one and two, respectively.
McEnroe went as far as to say that Nadal and Federer, who could feature in doubles action on the same team for the first time in their careers, were the greatest players to have ever played the sport.
"Obviously, to have Rod Laver's name associated with this and Bjorn Borg be the captain of Europe and these incredible players – I mean Rafa (Nadal) and Roger (Federer) are the two best players that ever played," McEnroe said, as quoted by Tennis World USA.
"So you've got a lot of great players here. It seems like it's going to be a great event."
Nadal and Federer will be joined by the likes of Alexander Zverev, Marin Cilic, Dominic Thiem and Tomas Berdych, while the rest of the world consists of Nick Kyrgios, Jack Sock, John Isner, Sam Querrey, Denis Shapovalov and Frances Tiafoe.
With the lowest ranked player in Team Europe being Berdych at 19, while the opposition's highest ranked player is Querrey at 16, Borg's team is the obvious favourite.
However, McEnroe believes that with the right match-ups and his coaching, a surprise could occur in Prague.
"Obviously (Team) Europe is a big favourite," he added. "As a captain, you need to be more aware of matching up the right player against someone. So that's what I brought my brother for.
"You have to sort of feel it out. If I start yelling and screaming, and that makes the player that's playing play worse, then that's a bad idea. Obviously, it's mainly up to the player but, hopefully, as a coach (if I) can help maybe a little bit at the right moment, then you feel like you did your job."
The Laver Cup takes place from 22 to 24 September. Click here to see the full rules of the competition.