Rafael Nadal has made it clear that the Laver Cup, which is starting on Friday (22 September) between Team Europe and Team World, is not an exhibition tournament but a serious one that they are looking to win come Sunday when the final ball is hit.
Roger Federer and Nadal lead the European team and will be joined by Marin Cilic, Alexandre Zverev, Dominic Thiem and Tomas Berdych, while the rest of the world team consists of Nick Kyrgios, Sam Querrey, Francis Tiafoe, Denis Shapovalov, John Isner and Jack Sock.
The format sees the two teams playing each other in nine singles and three doubles matches with the points per match increasing as the tournament progresses. One point on Friday, two on Saturday and three points for the matches played on Sunday.
Nadal is scheduled to play a doubles match on Friday alongside Berdych with Cilic, Zverev and Thiem playing the opening singles games for the European outfit. The Spaniard and the Swiss are keen to play on the same side of the court for the first time and could team up in doubles on Saturday or Sunday.
"It's not an exhibition. We are here to play our best and try to win. We are here to play with passion and to play for Europe," Nadal said, as quoted by Tennis World USA.
Meanwhile, Federer has backed Nadal to lead the way and carry his form from the US Open when they take on their colleagues from Team World. The 31-year-old won his second Grand Slam of the season at Flushing Meadows to equal the Swiss ace's tally for the year.
The 36-year-old is hoping the tennis fans in Czech Republic get behind Team Europe when they take the court to honour Rod Laver, who is considered one of the best to ever play the game. Former World number one's and rivals Bjorn Borg and John McEnroe are the captains of Team Europe and World respectively.
"It was a dream season for (Nadal) to win the French. Now with the US Open he's got all the confidence & that will serve us well," Federer said, praising his long-time rival.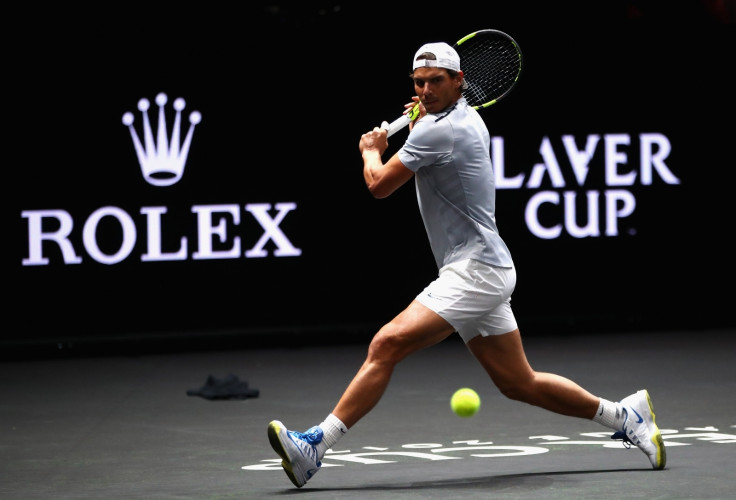 "It's really exciting to see Bjorn and John back in the game and to honor the great man Rod Laver who we all look up to. Hopefully the European fans will understand that we're playing on their home soil and really get behind Team Europe."
However, despite Federer's optimism, Nick Kyrgios believes everyone on his team can beat Nadal on their day despite the Spaniard being the in-form player going into the event.
''I think everyone on #TeamWorld can beat Rafa on their day. Everyone has a big serve and that makes them dangerous," Kyrgios added.