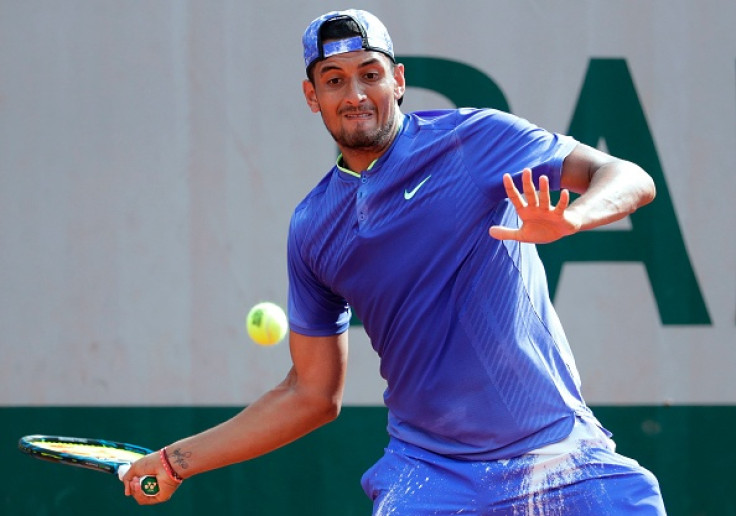 Former world number one Rod Laver believes Nick Kyrgios' attitude and lack of maturity is coming in the way of his immense tennis talent.
The 22-year-old was last in singles action during the US Open in August where he suffered an opening round defeat to 185-ranked John Millman.
While Kyrgios losing to the lower-ranked players has been a common theme in his young career, the 20-ranked Australian has always stepped up whenever he has faced a big name.
He defeated world number one Rafael Nadal at the Cincinnati Open while he has also emerged victorious against Novak Djokovic twice this year, claiming that he felt "unbeatable" when he faced the duo.
Ahead of the inaugural Laver Cup, Laver spoke about his fellow compatriot and how it was a shame that the mercurial Canberra native could defeat the world No.1 one week, and then lose to a lower-ranked player another week.
"Nick has got more talent than anybody on the tour, but sometimes his attitude just does damage to his life as a player," Laver told the Independent. "Look at this summer. One moment he's beating Nadal in in Cincinnati and then with one click the brain goes out and he doesn't care."
"That's a shame because Nick has an unbelievable game. However, I think that will change with maturity."
Another way for Kyrgios to improve is to be completely fit, having dealt with a hip issue for much of the year. Yet to have surgery on his hip, Kyrgios was warned by Laver to take care of his body while also issuing concerns on a potential shoulder problem.
"You have to be a little smarter in what you're doing with your own body," Laver added. "He's got a huge serve, but if something happens to his shoulder he might not feel as comfortable any more."
The Laver Cup will take place from 22 September to 24 September in Prague where Nadal and Roger Federer notably have the chance to team up for the first time in doubles action.