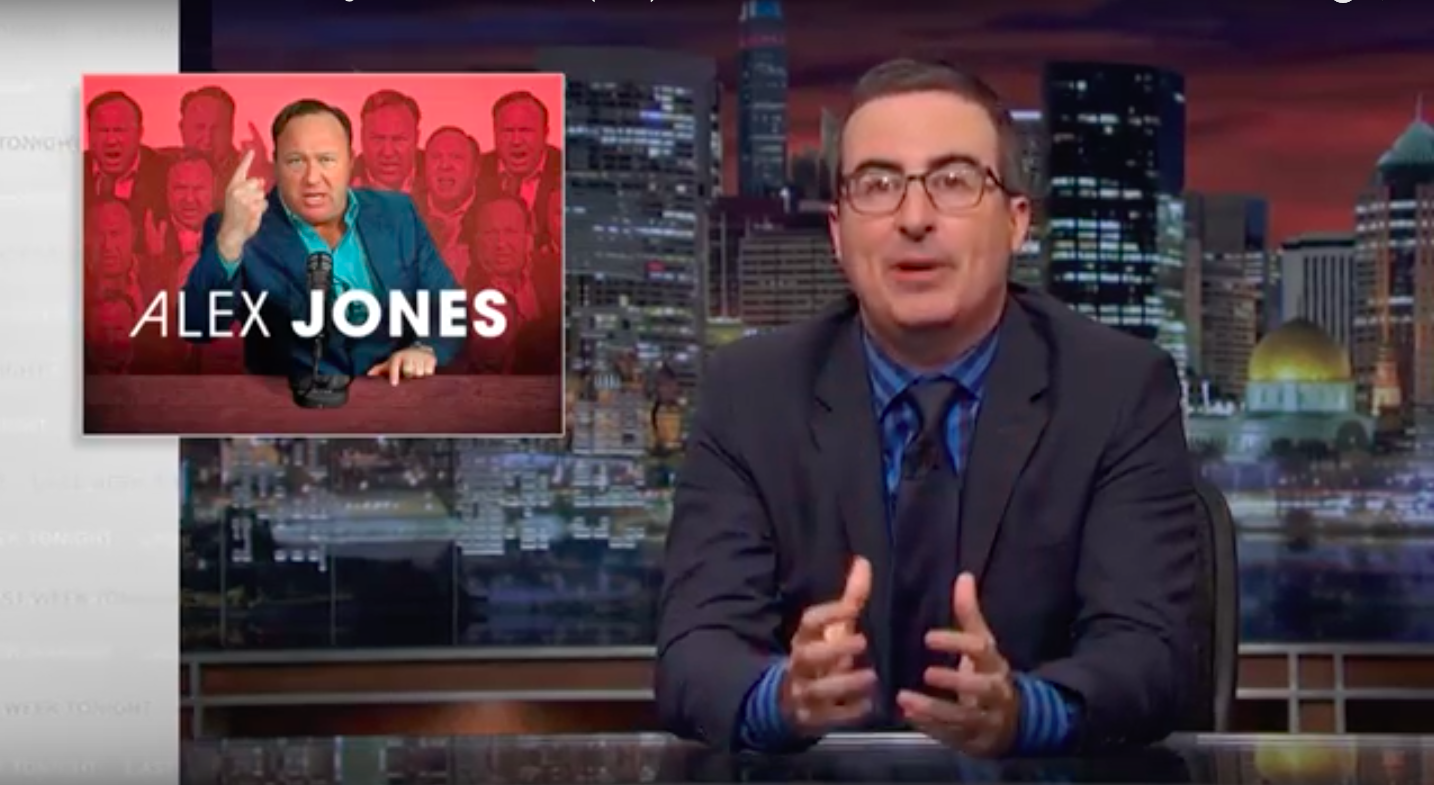 John Oliver, back after a month-long hiatus, had a new target on Sunday's (30 July) broadcast of Last Week Tonight: conspiracy theorist and Infowars host Alex Jones.
The HBO late night host took a look at Jones' incredible sales tactics while peddling his conspiracy theories. Jones, who has ties to President Donald Trump, reportedly spends quite a bit of time on the air promoting products he says help fund his programme.
"At the start of this piece, I promised Alex Jones that I would put his statements in context, because he is right, that if you play small clips in isolation he looks like a loon," Oliver said.
"But if you play them in context, he looks like a skilled salesman spending hours a day frightening you about problems like 'refugees spreading disease' and then selling you an answer."
The items are available on Infowars' "life" section and include products such as vitamins sold at a markup, "Wake Up America" coffee and a supplement that contains an ingredient Jones says is "only found in comets...and trace amounts in blueberries".
Jones also gets help from "guest expert" Dr Edward Group, who claims he has many degrees, including one from MIT. However, Oliver factchecked and revealed that Group actually does not have an undergraduate degree from any institution.
The Infowars host claims that what he makes from the sales go right back into the show. Oliver noted, however, that Jones' owns at least three Rolex watches, which definitely do not come cheap.
You can watch the segment below: