NBC host Megyn Kelly is standing firm amid backlash over her interview with right-wing conspiracy theorist Alex Jones. Kelly defended the controversial interview even after advertisers pulled their commercials from NBC.
Jones, founder of Infowars, has claimed that the brutal massacre at Sandy Hook Elementary is a hoax and has accused mourning parents of being actors. His interview with Kelly, which has yet to air, led The Sandy Hook Promise Foundation to drop Kelly as host of their annual gala in Washington DC.
"Sandy Hook Promise cannot support the decision by Megyn or NBC to give any form of voice or platform to Alex Jones and have asked Megyn Kelly to step down as our Promise Champion Gala host," Nicole Hockley, co-founder and managing director, said in a statement. "It is our hope that Megyn and NBC reconsider and not broadcast this interview."
The foundation is a non-profit organisation that opposes gun violence.
At least one major advertiser, JP Morgan, also decided to respond to the controversy. The banking giant pulled its commercials from the network to avoid any association with promotion for the show.
JP Morgan's chief marketing officer, Kristin Lemkau questioned why Kelly would conduct the interview, The Wall Street Journal reported. "As an advertiser, I'm repulsed that @megynkelly would give a second of airtime to someone who says Sandy Hook and Aurora are hoaxes," she tweeted on Monday (12 June).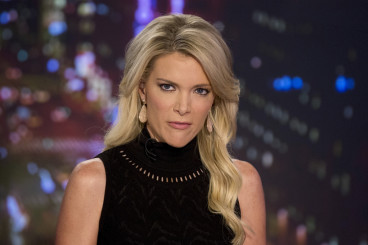 Kelly issued a statement on Twitter in response to the backlash, noting that she too is revolted by Jones' conspiracy theories. "I find Alex Jones's suggestion that Sandy hook was 'a hoax' as personally revolting as every other rational person does," she wrote.
She continued: "It left me, and many other Americans, asking the very question that prompted this interview: How does Jones, who traffics in these outrageous conspiracy theories, have the respect of the president of the United States and a growing audience of millions?"
Kelly added that the purpose of the interview was to "shine a light... on this influential figure, and yes - to discuss the considerable falsehoods he has promoted with near impunity."
At least one fellow journalist had Kelly's back. CNN anchor Don Lemon was asked by TMZ about his thoughts on the backlash against Kelly. Lemon said he understands Kelly's position, arguing that journalists sometimes have to go to "dark places".
He added, however: "I don't like giving people like Alex Jones a platform but what are you going to do? He's out there."