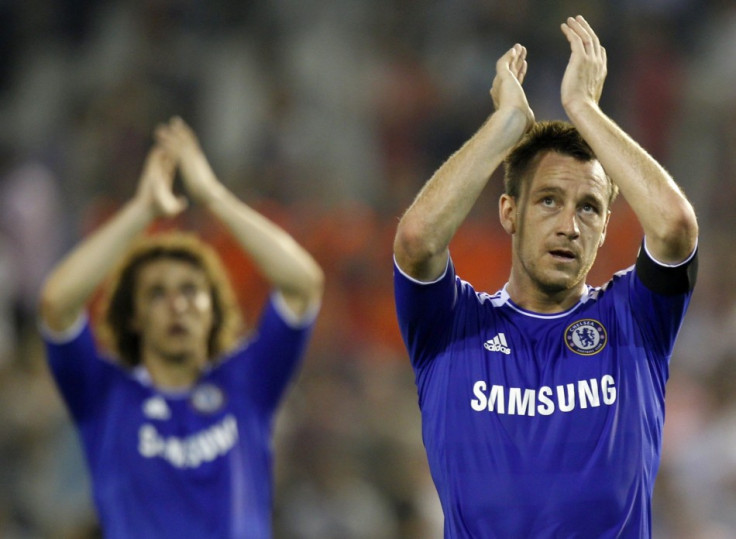 Chelsea captain John Terry has denied making racist comments to Anton Ferdinand during his side's 1-0 defeat at Queens Park Rangers Sunday.
Footage has circulated online which allegedly shows Terry directing a racist insult towards Rangers defender Ferdinand. However, the England captain has issued a statement denying the accusations.
"I'm disappointed people have leapt to the wrong conclusions about the context of what I was seen to be saying to Anton Ferdinand," Terry said.
"I thought Anton was accusing me of using a racist slur against him.
"I responded aggressively, saying I never used that term. I would never say such a thing and I'm saddened people would think so."
QPR officials have said they will speak to Ferdinand Tuesday and decide whether to lodge a formal complaint.
Chelsea lost 1-0 at Loftus Road in an ill-tempered game during which the visitors were reduced to nine men in the first half, after Jose Bosingwa and Didier Drogba were dismissed.
But Terry said there was no animosity between him and Ferdinand and the pair spoke at length after the game.
"I congratulated him on their win," Terry added. "He has not accused me of any wrongful remark. It was clear it was all a misunderstanding at the tim.
"After the result today I am saddened to be dealing with these wrongful allegations.
"I am the proud captain of one of the most internationally diverse teams in the Premier League and I absolutely believe there is no place for racism in sport and indeed in any walk of life."