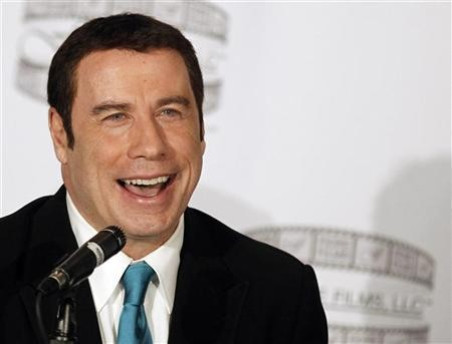 John Travolta is preparing to defend himself in court after a cruise ship masseur who accused him of sexual assault was given the green light to have his case heard.
Fabian Zanzi filed a suit against the Grease star in June 2012, alleging that Travolta touched him inappropriately aboard a Royal Caribbean cruise ship in 2009.
Court documents field by Zanzi in California claimed the 58-year-old star asked for a neck massage, and when Zanzi reached over to comply Travolta dropped his robe and exposed his erect penis.
The Chilean-born worker claims that, despite his protests, Travolta then forcefully embraced him.
Zanzi said that after the "nonconsensual, inappropriate, extreme and outrageous" incident, Travolta offered to buy his silence for $12,000.
Travolta's legal team tried to prevent the case from reaching court, on the grounds that the Hollywood actor had a prior agreement with the cruise liner which stipulated that any dispute between the two parties must be settled in arbitration.
However, earlier this week a California federal judge dismissed the petition because there was no evidence Zanzi was bound by the arbitration agreement between Travolta and Royal Caribbean International.
A spokesman for Travolta previously branded the claims lubricious and baseless.
"This is another ludicrous lawsuit with inane claims. It is obvious that Mr. Zanzi and his lawyers are looking for their 15 minutes of fame," Travolta's lawyer Marty Singer said.
"The lawsuit's ridiculous claims are completely contradicted by what Mr. Zanzi told his employer back in 2009 when he was being disciplined for his own violations of company policy.
"In his handwritten report three years ago, the only physical contact he claimed occurred was allegedly touching my client's neck.
"The inappropriate conduct he alleges in his lawsuit is absent from his written report he submitted at the time. That glaring omission speaks volumes."
Zanzi is seeking an unspecified amount in punitive damages.