A former soft-porn actress has said she had a two-year relationship with besieged cabinet minister John Whittingdale. Stephanie Hudson (whose real name is Tonya Poole) alleges that Whittingdale showed her sensitive documents and texted her photographs from a private meeting at Prime Minister David Cameron's country residence, Chequers.
Whittingdale allegedly began dating Hudson, 34, after meeting her through online dating site Match.com, according to reports by The Mail on Sunday.
The Conservative cabinet minister faced public outcry earlier this month when it emerged that he had a six-month relationship with a sex worker and was accused of attempting to "bury" the incident while in charge of forming the country's press regulation committee.
Whittingdale – who is the MP for Maldon, Essex – has refused comment on the details of his relationship with Hudson. However, he has strongly denied that Hudson has seen, or had gained access, to any classified information or government papers.
A spokeswoman said the Conservative politician "is a single man" and "is entitled to a private life," according to the Mail on Sunday.
The cabinet minister has been previously divorced.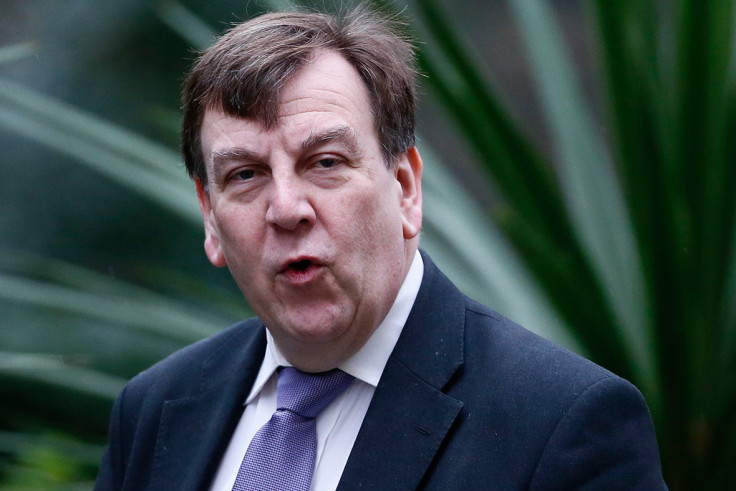 Hudson – now a medical receptionist – appeared as a glamour model in tabloid newspapers, before moving to America to work as an actress. According to her IMDB profile, between 1992-2002 Hudson featured in soft-porn TV shows and movies, such as Hotel Erotica and the low-budget slasher Sandy Hook Lingerie Party Massacre.
Dominatrix scandal
Hudson has claimed that she and Whittingdale had secret late night trysts at the House of Commons and he had begun seeing Olivia King – the former professional dominatrix with whom Whittingdale had been revealed as maintaining a relationship with – while he was dating her.
Whittingdale maintains that he did not know what King's profession was when he first met her online.
Campaigners for tougher press regulation, Hacked Off, said that the Whittingdale's relationship with a sex worker had compromised Whittingdale's role as culture secretary, claiming that up to four newspapers had known about the relationship yet did not print the story.
"It is not a story about John Whittingdale's private life. It is a story about why the press didn't cover this," Hacked Off member Brian Cathcart told Newsnight.
"To suggest in the very week we have newspapers baying for the right to cover a story about a celebrity's private life, which a judge has told them they have no right to cover, they would be too scrupulous, too high-minded to report a story about a Cabinet minister which any judge in the country would tell them they have a right to cover is just absurd."
Labour MP Kate Hoey waded into the row, tweeting: "I thought Hacked Off wanted less press intrusion or is that only for Celebrity actors #hypocrisy".
***