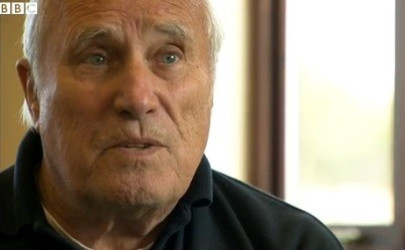 The plane passenger who successfully landed an aircraft on his own after the pilot fell ill has said he "just wanted to get down".
John Wildey, 77, a flying enthusiast, was in a light aircraft above Humberside when he was forced to take control of the aircraft, despite having never had a lesson.
He told the BBC: "[I] just wanted to keep going, to get down. [I] had plenty of doubts [about whether I'd survive] because I just didn't know what was going to happen.
"Luckily [the instructors] were talking to me on the radio all the time, so that was helping me. They gave me confidence."
He said the plane came down with a "right bump" and it felt like a "controlled crash".
The pilot, who has not been named on request of his family, later died. A spokesman for Humberside Police said: "A post mortem is to be undertaken following the sad death of the pilot of a light aircraft which landed safely at Humberside Airport yesterday evening.
"The post mortem is likely to take place tomorrow afternoon. The results of the examination will determine whether it is necessary to prepare a file for reference to the coroner."
Hero
"In accordance with the wishes of the family of the deceased, police will not be confirming the identity of the pilot nor releasing any video footage of the incident."
The pair, on board the Cessna 172 aircraft, had been travelling from Sandtoft Airfield near Scunthorpe to Skegness. The plane was diverted to Humberside after the pilot fell ill.
Wildey said the pilot was a friend and has gone over how he could have helped him: "We had a good laugh and a chat going out there and coming back and then it all happened.
"I really feel sorry for his wife and his relatives, they're the ones that have actually suffered.
"I didn't get much sleep last night worrying about, thinking about what I should have done, could have done."
Richard Tomlinson, who knew both men, said what Wildey did was "phenomenal": "The man is nothing short of a hero," he said.