Johnny Depp's teenage daughter 'shamed' on Instagram for taking a puff: 'Smoking is not cool'
Lily Rose Depp turned heads with her glamorous looks on the red carpet of 70th Cannes Film Festival.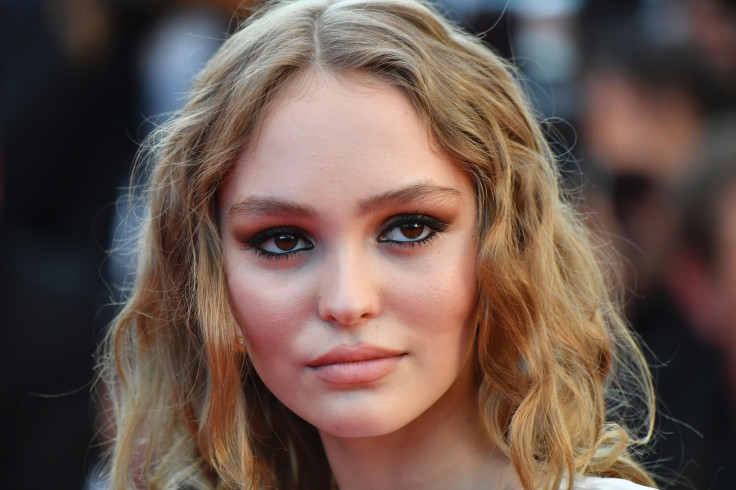 American-French model and daughter of Hollywood star Johnny Depp, Lily Rose stirred some controversy online after she shared a picture of her puffing on what seems to be a cigarette. The 18-year-old fashion model's Instagram picture drew much flak as fans schooled the teen against smoking.
"Vogues and virginias only," the teenager captioned the image that showed her facing the camera side-wise with a cigarette dangling between her fingers. Needless to say, Depp's daughter – whom he shares with former wife Vanessa Paradis – looked absolutely stunning in the photo with her pulled back hair and dewy eyes.
However, fans seemed to be concerned about her smoking habits. "You can't smoke, you are too young," one Instagram user wrote, while another added, "Smoking is not cool."
"Didn't your dad quit smoking cuz you had a health issue? Don't smoke," a fan commented on the picture-sharing site. "Is that a cig or is she puffin on a J," a second user asked. The flurry of comments continued as people pointed out to the teenager the several side-effects and diseases associated to smoking.
"Look like a drug addict already! It's a shame.
"@lilyrose_depp sweety smoking is not cool or cute it downplays your look.
"Smoking also causes cancer so please remember that.
Lily Rose, who is a burgeoning actress in her own right, has been making headlines for her sartorial choices and most recently she was spotted turning heads on the Cannes film festival's red carpet. And looks like, Depp couldn't be more proud of his model daughter.
"It's shocking. Shocking! She's about to turn 18 and she's a perfect creature," the Pirates of the Caribbean star told ET gushing about the teen. "What's most amazing is, it has all happened very quickly for her -- just boom!"
"She's so down to earth and she's so sharp and sophisticated and treats [fame] with respect, but doesn't take it all too serious to where it's a burden [on her]. I'm very proud in the way she's handled herself," the 53-year-old actor added.
© Copyright IBTimes 2023. All rights reserved.