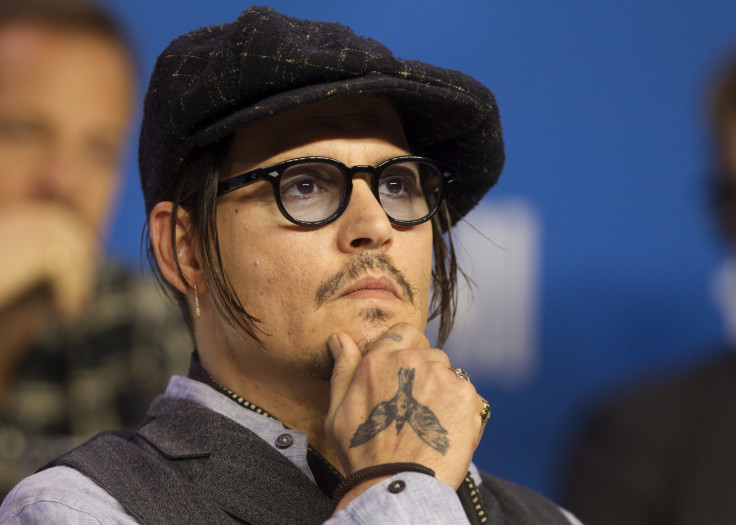 Following a turbulent year, with a much-publicised divorce from actress Amber Heard and rumours of financial troubles, Hollywood star Johnny Depp is finally said to be moving on and resuming his dating life. Amid this latest development on his private life, the actor shared some of his sexual escapades.
Speaking with Ellen DeGeneres on her chat show this Thursday, the Pirates of the Caribbean actor answered some personal questions. When asked about the strangest place, where the actor has 'hooked up' with a woman, Depp shot back saying, "The trunk of a car. Enclosed."
But, Ellen clearly was not satisfied with his response as she further prod him, "You're not being honest. I would ask you more but you won't answer them honestly. You're no good at this game."
When the question about the strange hook-up place failed, the chat-show host decided to grill her guest further. "Who was your first celebrity crush?" she asked, to which the 53-year-old actor swiftly answered - actress Carol Channing.
The round of awkward answers continued as the show host put Depp on the hot seat and fired him with bizarre questions. While Depp may not have been too honest with his responses, he was right on point with entertainment.
The actor, who recently finalised his divorce from ex-wife Heard after much back and forth, is also said to be gradually returning to the dating scene.
A source told People magazine, "He is taking work seriously and seems healthy. He spends time with his kids and is dating a bit."
Depp's private life had become tabloid news last year with his bitter split from the 31-year-old actress making headlines. Heard, who is now linked to Tesla boss Elon Musk, filed for divorce last May and accused the actor of domestic abuse.
Their divorce was finalised in January this year with a $7 million settlement for Heard.
Depp will soon be gracing the big screen, when his Pirates of the Caribbean: Dead Men Tell No Tales hits theatres on 26 May.