Jonathan Ross admitted that he's not good at video games, claiming that he often gets lost in the likes of Call of Duty and would rather the world went back to eight-bit simplicity.
Speaking to several journalists - including International Business Times UK - on the red carpet of the British Academy Video Game Awards in central London, Ross also praised the newly launched PS Vita (read our review here) and revealed his wife Jane Goldman's "shameful secret".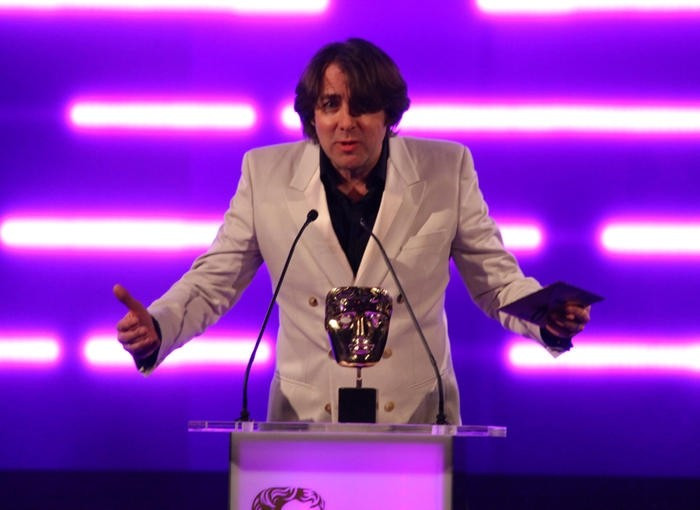 Ross said: "I've been playing the new Uncharted on the Vita and it's a really good machine. But I'm wondering if handheld consoles are facing certain doom thanks to these little things [points at reporters' iPhones]."
"But with the Vita I think the graphics are great, there's the back case fiddly thing, whatever they call that, I don't think they've trademarked it as the fiddly thing, but you know what I mean."
Ross was at the awards - sponsored by struggling retailer Game - to present the BAFTA for Best Game of 2011.
"Here's the thing, Ross, 51 said. "You don't get to the Best Game category unless you're a really good game, that's instantly playable and you can't wait for more. It's got to be brilliantly written, brilliantly designed and to be honest I'd be happy for any of the nominations to win."
Best Game was won by first-person puzzle platform game Portal 2, which saw off stiff competition from Batman: Arkham City, Fifa 2012, LA Noire, Skyrim and Legend of Zelda: Skyward Sword.
It was a successful night for Portal developer Valve, who also picked up BAFTAs for Design and Story.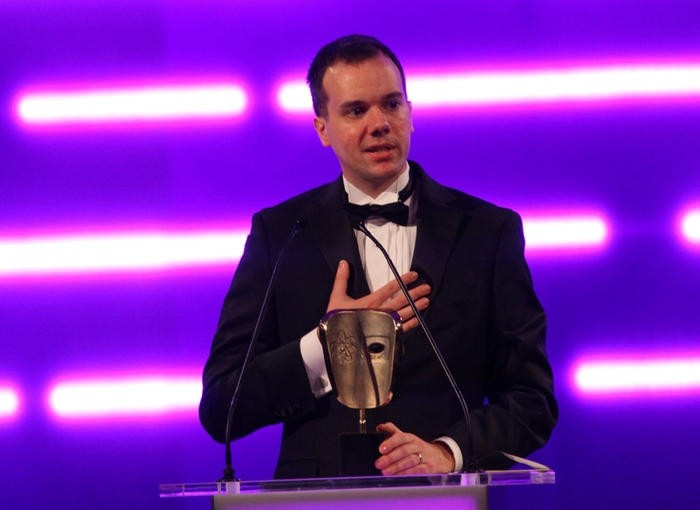 Ross attended the awards - held at the Hilton Hotel on Park Lane - with his wife Jane Goldman, 41, and their son Harvey, 18. When asked how games could be made even better, Ross joked: "I think they should go back to eight bit. I get lost. I get lost in these horrible 3D worlds where you run around, I can't do that."
Goldman interrupted her husband, claiming that he "couldn't get out of the lift in Dead Island. You kept walking against the wall."
Rather than defending his ineptness at video games, Ross added: "I'm still stuck on the roof in that zombie game, Left for Dead. I can't get off the roof. I can't find the right button. Anyway, I like simple games."
Joking again, Ross said: "As you can tell by looking at me, I'm a big [fitness game] Zumba fan."
"Also, can I tell you her shameful secret? Jane plays some sort of horse raising game online and I keep getting emails of a horse wearing a hat, saying 'hey I just sent you this great picture' and it's a really ugly freak of a horse and then there's one of her in a pilgrim's hat and she gets more gold by sending me frankly obscene and indecent pictures of a horse."
While at the awards on 16 March, International Business Times UK also spoke exclusively with Philip Oliver, who is the co-founder of Blitz Game Studios, and Ian Livingstone who is the president and CEO of Edios - which developed the Tomb Raider series - and he also founded high street chain Games Workshop.