Jordan Henderson ditches Liverpool to become highest paid England footballer
Henderson has confirmed that he will join Saudi Pro League side Al-Ettifaq.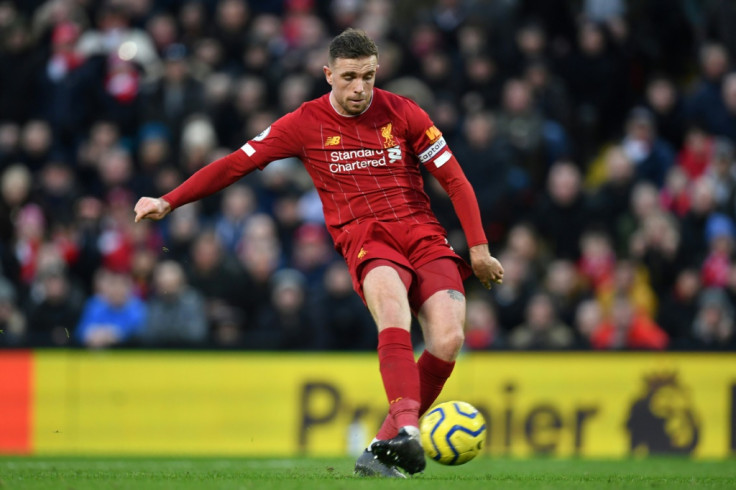 Saudi Arabia has done it again. After Real Madrid captain Karim Benzema was tempted to join Al-Ittihad earlier this summer, Premier League side Liverpool FC are now set to lose their captain Jordan Henderson. The England international has agreed to leave Anfield for a highly lucrative deal with Saudi Pro League side Al-Ettifaq.
Henderson dumped Liverpool and is now set to become the highest paid England player. He will be earning three times more than England captain Harry Kane, whose own future is still currently in limbo.
According to the latest reports, Henderson will be pocketing a whopping £700,000-a-week tax free. He still has two years left in his current deal with the Reds, but the offer was too good to refuse. The club will receive a transfer fee of £12million, which pales in comparison to what the 33-year-old will personally earn.
The contract is believed to be for three years, wherein Henderson is expected to amass a fortune worth over £100million. To put things in perspective, that is four times more than what he is currently earning at Liverpool.
His move to Saudi Arabia comes at the heels of the confirmation that Al-Ettifaq has signed Liverpool legend Stephen Gerrard as head coach. There is no doubt that the former Reds captain played a key role in convincing Henderson to make the move, apart from the money of course.
Henderson confirmed the move himself by sharing an emotional video on social media. The video shows the player taking in the sights at Anfield and saying goodbye to the stadium which he called home for twelve years. "It's hard to put these last 12 years into words and it's even harder to say goodbye. I will always be a Red. Until the day I die. Thank you for everything. You'll never walk alone," he said.
Henderson becomes highest-paid English player in the world
Harry Kane is currently earning £200,000-a-week at Tottenham Hotspur. That makes Henderson's wages three times more than the Three Lions captain. Kane may be able to negotiate higher wages if his transfer to Bayern Munich pushes through this summer, but there is little chance that the German giants will match what Henderson is earning.
Meanwhile, the closest contender is Manchester United star Marcus Rashford, who recently extended his contract with the Red Devils. His new pay package is worth £375,000-a-week, which is just half of what Al-Ettifaq will be paying Henderson.
Rashford's Man United teammate Jadon Sancho is close behind him on £350,000-a-week, but both of their salaries put together is still way off Henderson's salary after taxes. Other England stars are even further back down the pecking order. Mason Mount and Declan Rice are both under new contracts to receive £250,000-a-week from United and Arsenal, respectively.
Over at La Liga, England youngster Jude Bellingham may have been a key signing for Real Madrid this summer, but he is only earning £220,000-a-week. For all intents and purposes that is a good deal for the 20-year-old, but the Saudi Pro League has really shaken up the football world when it comes to finances.
All eyes still on Kylian Mbappe
While deals are being made left and right between European and Saudi Pro League clubs, everyone is still awaiting Kylian Mbappe's decision. Paris Saint-Germain are believed to be ready to accept a world-record £259 million offer for the Frenchman, but the player is not keen on making the move. According to various unconfirmed reports, Mbappe is determined to stay at PSG this season and move to Real Madrid for free in 2024. However, the Ligue 1 champions are not amenable to the idea, and would rather sell him for a sizable fee this summer.
© Copyright IBTimes 2023. All rights reserved.