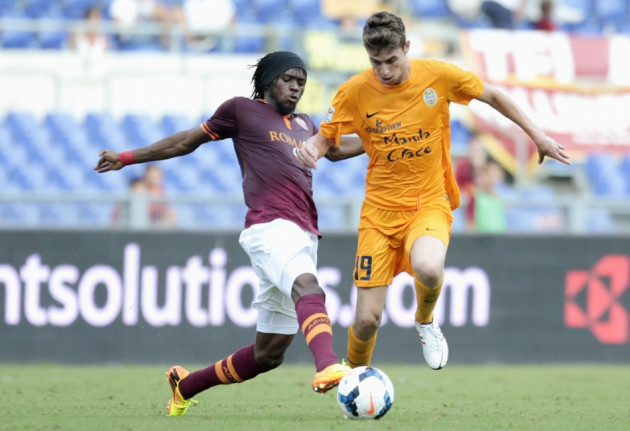 Verona midfielder Jorginho has revealed he is hoping to further impress Arsenal and Chelsea after scoring twice to down Parma with scouts from both of the Premier League giants in attendance.
The Brazilian-born Italian Under-21 international netted two penalties as Verona secured their fifth win of the season and only trail leaders Roma, Napoli and Juventus in the Serie A table.
Such has been Jorginho's impact in a season during which he has scored five goals in eight games, his manager Andrea Mandorlini said the performance which accompanied his two-goal salvo against Parma was his worst of the campaign.
The 21 year old has sparked reported interest from Arsenal, Chelsea and Liverpool and the midfielder has admitted he hopes to continue his performances so to impress during additional scouting missions.
"In the match against Parma there were scouts from teams like Arsenal and Chelsea," Jorginho said. "Maybe if I keep playing well I can show exactly what I'm worth."
Mandorlini has already admitted he will find it difficult to keep Jorginho from the clutches of interested parties: "I know, only too well, that it will be hard to keep the likes of Jorginho," he told Radio Anch'io Lo.
"But behind them we are already allowing others to grow and mature. We are making use of those youngsters who are given little space but who will have an important future for this club."
Both Arsenal and Chelsea are likely to be active in the upcoming transfer window, with The Gunners yearning for additional forward options while Jose Mourinho might foray into the market for an added goal threat given the early season problems for both Samuel Eto'o and Fernando Torres.
Liverpool will likely only tinker in January after two consecutive windows where Brendan Rodgers has been very active and after an impressive start to the campaign the club are expected to hold back.