Real Madrid manager Jose Mourinho doesn't want to succeed Sir Alex Ferguson as manager of Manchester United.
The Portuguese boss has been mentioned as a natural successor to the Scot and has already revealed his next move in management will be back to the Premier League.
But Mourinho hopes that upon his return that Ferguson will still be at the helm at United, while the two-time Premier League winner has also quashed talk of a move to Manchester City.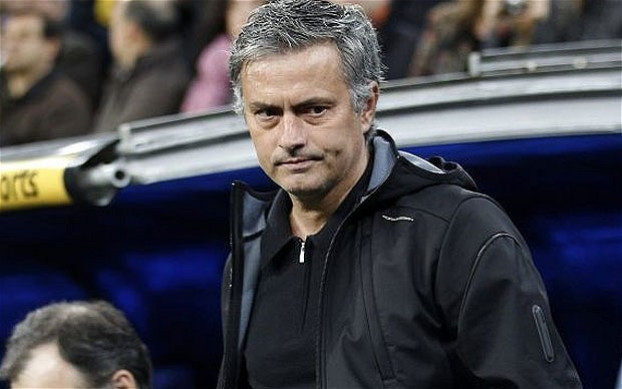 "No, the perfect scenario when I go there is to coach, because I think football will lose a lot when he stops and there are not young managers and old managers," he said.
"For me, he's the boss. I call him the boss because he's the boss of the coaches and I hope that when I go back to English football he still manages Man United.
"I don't think about that [a move to City], especially because I have a four-year contract with Real. I signed it and when I signed it I signed it because I wanted to be in Real Madrid in this period of my career and I don't think in another club.
"I just say openly that for many reasons after this project, the next step will be England for many reasons, but when? I don't know, I don't have an idea and I am so happy to be in this moment as manager of the best club in the world."
Mourinho won two league titles, two league cups and the FA Cup in his three seasons at Chelsea from 2004-2007, and since leaving the club has often spoken of his emotional attachment with the club.
Ferguson meanwhile, has always stated his retirement date will be dictated by his health and the 70-year old was taken ill in May this year, but as yet no indication has been given over a potential departure date.
Upon taking over at Old Trafford in 1986, Ferguson stated he wanted to topple Liverpool from their perch as the dominant team in English league football.
United have surpassed The Reds with league title wins but the club are still shy of their rivals' five European Cup wins, with Ferguson having added two major continental titles to the one won by Sir Matt Busby in 1968.
He may be forced to retire without surpassing Liverpool's European success, but has cemented his status as one of British football's great ever managers, and United's standing as one of England's most successful clubs.