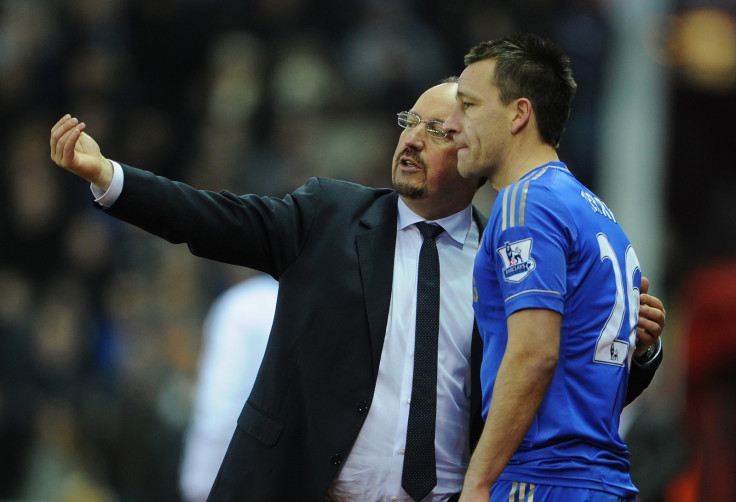 Chelsea manager Jose Mourinho has reopened his feud with former Liverpool boss Rafa Benitez after suggesting the Real Madrid manager almost ruined the career of John Terry during his time at Stamford Bridge.
The two managers were involved in a new battle following past issues between them after Benitez's wife told local Spanish newspaper La Region that her husband "always tidies up Mourinho's mess" – in reference to his spells at Inter Milan, Chelsea and Real Madrid following the Portuguese's tenures at all three clubs.
Mourinho quickly shot back with an attack on both Benitez's wife and the manager's shape. "I think the lady needs to occupy her time and if she takes care of her husband's diet, she will have less time to speak about me. The lady is confused," he responded.
Benitez tried later to cool the feud down by refusing to respond to the Chelsea manager's comments when asked about them during a press conference. But the Portuguese boss has resurrected the battle with a new attack at Benitez over how he treated club legend Terry during his time with the Blues.
The Spanish manager believed the then 32-year-old defender was only able to play one match a week, restricting his appearances to Europa League games, with reports even suggesting a rift between the Spanish boss and the club legend.
But Mourinho has managed to get him back to his best, making him the leader of his backline for the past two campaigns.
"Certainly a couple of years ago, [Terry] he disappeared. A couple of injuries, one or two managers that stopped believing in him at the club, bringing in other defenders that they thought would be John's replacement," Mourinho said during an interview with ESPN.
"And especially in the season before I came, which was Rafael Benitez's season, I thought 'this guy's finished' because he's not playing finals, he's not playing in big matches. I thought he was in trouble.
"When I came, I came with that question mark: 'Which John am I going to find?' What can he do? Can he improve? Can he become close to the John I know? And last season was phenomenal. Phenomenal. I think the best season."