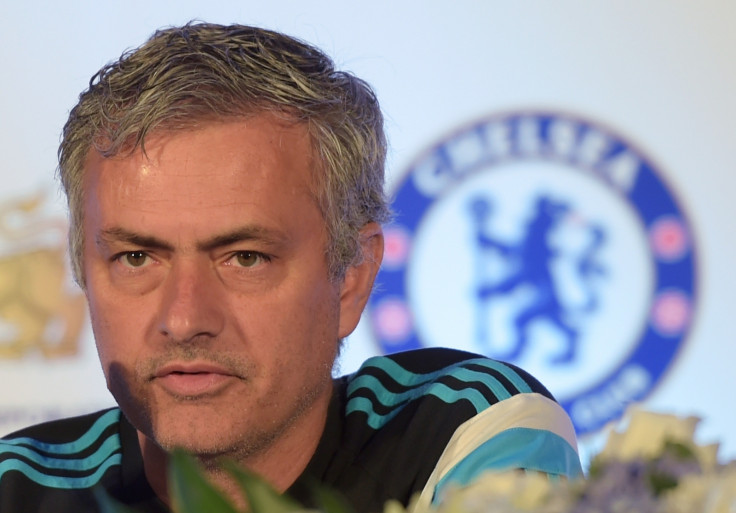 Chelsea manager Jose Mourinho has refused to clarify whether the Blues will sign any players before the end of the transfer window after starting the Premier League campaign with a 2-2 home draw against Swansea.
The Portuguese boss also refused to discuss the referee's decision to dismiss Thibaut Courtois in the second half of the game after the goalkeeper brought down Bafetimbi Gomis, with the striker scoring the equaliser from the penalty spot to earn his side a point.
Having just signed Asmir Begovic and Radamel Falcao during the current transfer window to replace Petr Cech and Didier Drogba, some have questioned the depth of Chelsea's current squad, especially since some players like Filipe Luis have left the club.
But asked after the draw against Swansea whether he believes the current side is good enough to win the Premier League again, Mourinho said: "You know me, and you don't expect me after a bad result to come here and speak about the squad and players and the transfer window."
When questioned whether he believes Courtois dismissal was harsh, he said: "First game of the season, I don't want to start on the first game."
"It is just because this is the first time I can control myself. I want to react this way today, because I don't want you to say it was from day one."
Meanwhile, the manager expressed his frustration about the result but praised his team effort to secure at least a point after playing with one player less during the last half an hour.
"In the first half the result was short, I think we played very well. The team was confident and you could see that. From the moment they equalised until the end of the first half we played with lots of confidence, moving the ball very well, so I'm very happy with what we did in the first half," he said.
"With the penalty, red card, one player less, 2-2 obviously it changes everything. If you have one player less but you are happy with the result, you have a certain approach and normally you can hide the fact you have one player less.
"When you have one player less and you want to try to win it's different; you expose yourself more, the attacking players arrive at a moment where they are so tired they cannot keep the lines compact and it's difficult to press. It changes a lot. The good thing for me was that it was a very good first half and in the second half we fought to get a result."