Jose Mourinho has rubbished any fanciful speculation that Manchester United are interested in pursuing a realistic deal for Lionel Messi, expressing his belief that the Argentine superstar will end his career at Barcelona.
"It's the same story every season, that he's going to leave," he told reporters at a press conference held prior to Thursday's (24 November) pivotal Europa League clash with Dutch giants Feyenoord at Old Trafford. "But he never leaves and I hope he doesn't, because he belongs to Barcelona."
The questions over a potential deal have arisen following claims from Marketing Deportivo that kit suppliers Adidas, reportedly concerned about United's sub-par performances and how it may eventually taint their own brand, were ready to team up with the club to try and lure Messi away from the Nou Camp.
El Mundo have also reported that the five-time Ballon d'Or winner, whose current release clause is set at a mammoth €250m (£212m, $263m), has been offered a €100m bonus by an unnamed suitor to reject any overtures regarding a contract extension and run down his deal before leaving Catalonia as a free agent in the summer of 2018.
In addition to confirming that United do intend to exercise their option to keep Zlatan Ibrahimovic for another year, Mourinho addressed his own contract situation during Wednesday's entertaining press conference. He also attempted to soften the blow of a disappointing start to the 2016/17 campaign that has seen the 20-time champions record their second-lowest Premier League points total after 12 games (19) by insisting that even the iconic Sir Alex Ferguson did not achieve great things straight away.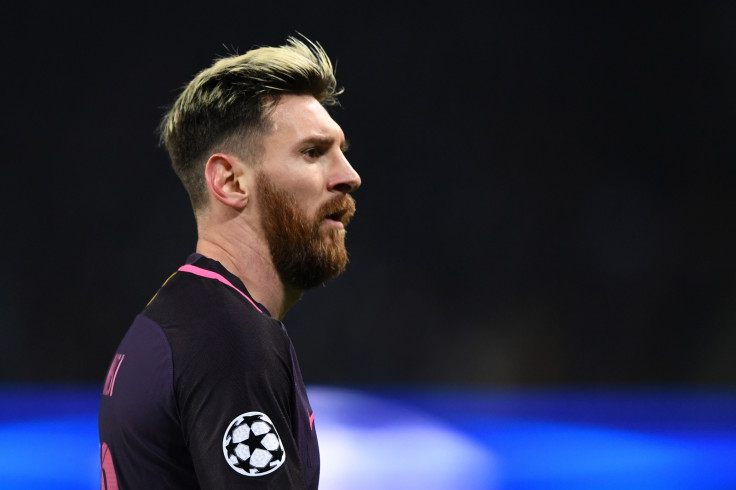 "I think by playing well the future can be bright," he said, according to The Mirror. "The team is happy with the way they're playing, they are happy with direction. With our style of play we are keeping people believing that the good results will come. The best manager in PL history needed a few years to build a successful period, if the best needed time then others do too.
"The three year contract I was given is a fair period of time. My three years isn't just about transfer windows, it is about building relationships with the players. I am not waiting for my third season for good results, I am doing my best to get results in my first season."
He later added: "Let's go step by step. I am in the beginning of my contract and also in the beginning of the process. If you ask me if I want to stay longer than three years? Then I say yes I would love it, but also I have to earn and deserve that. If the club feels I deserve to stay then I will be very, very proud."