WBO heavyweight champion Joseph Parker and his trainer Kevin Barry were not impressed with Anthony Joshua's title defence against Carlos Takam in Cardiff.
Joshua (20-0 record in boxing) successfully defended his IBF, WBA (Super) and IBO heavyweight titles against Takam (35-4-1 record in boxing) by way of a 10th round TKO victory on Saturday night (28 October) in Cardiff.
The Briton had some trouble during the fight as he was struggling to land punches on the smaller Takam while there were questions about his stamina as "AJ" had weighed in at his career-heaviest before the bout.
Joshua, however, landed a shot that rocked the Cameroonian-French heavyweight in the 10th round with Takam controversially perceived to have not been defending himself by the referee who put an end to the fight, with many believing it was an early stoppage.
Parker (24-0 record in boxing), who Joshua has targeted a unification title bout with in 2018, believes the 28-year-old was "robotic" with his display and says he would knock him out based on that performance.
"The more I watch him the more I want to fight him," Parker told the New Zealand Herald, as quoted on BoxingScene. "I've wanted to for ages but we're waiting for them to give us a good offer. The more I see of him the more I think 'damn, if I fought this guy I'd knock him out'."
"I've said it many times. I'd love to fight Joshua so I can show what I've got. He's good - he's big, strong and learning, but I think he's just average, he's robotic.
"The jab he was throwing was very slow. He steps up all the time but I don't think he looked that impressive today. There wasn't a lot of movement. He stood on the spot or tried to chase Takam down and catch him with big shots."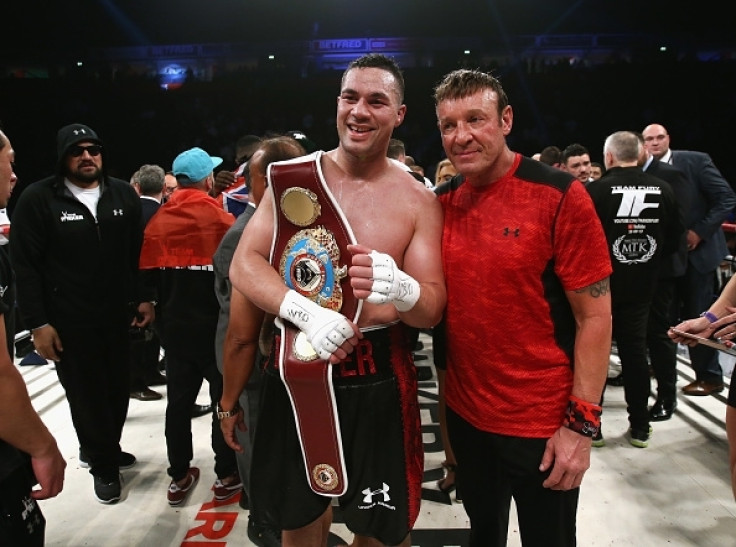 Parker's coach Kevin Barry also agrees with his assessment, adding that Joshua was starting to tire towards the end of the fight.
"His stamina is still lacking. I think he looked very, very gassed towards the end of that fight. There wasn't great speed in his punches."
"In fact I thought he looked very robotic and I thought he looked very slow, and everything I saw made me really excited for when we do eventually get into the ring with this guy."