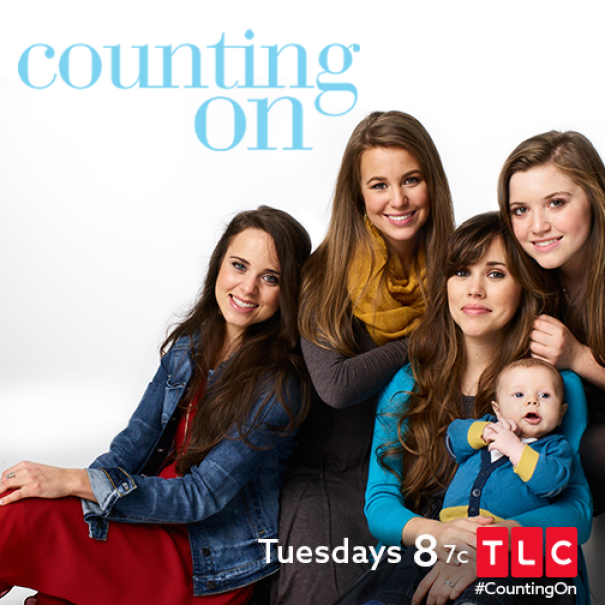 After a year of family turmoil, the Duggar family spent some happy moments at Jinger's wedding with Jeremy Vuolo on Saturday, 5 November. The couple looked stunning during the ceremony. However, Josh, the eldest son of the Duggar family, stole the limelight as he appeared smiling with his wife Anna during his sister's special day.
Last week, In Touch claimed that Anna and Josh's marriage was on rocks as the mother-of-four is planning to divorce him after his stint at the rehab following his cheating and porn addiction scandal. "She will see a lawyer in the next few weeks to have divorce papers drawn up so she can rid herself of Josh," an insider told the gossip website.
Josh Duggar is the eldest son of Jim Bob and Michelle Duggar. The 28-year-old had recently made a rare public appearance with his wife and according to reports, the couple 'seemed happy' in each other's company. "He had his arm around her. They were talking and smiling," a source told Us Weekly. The couple's wedding went through a rough phase in 2015, when Josh was caught cheating on his wife.
Jinger and Jeremy's Arkansas wedding will be a special episode on TLC which is scheduled to air on Tuesday,15 November. "We are married! We are so thankful to God, our parents and our wonderful families and friends for celebrating this day with us and for helping us arrive at this moment in time. We love that we now are beginning our lives together as one, before God," the adorable couple wrote on their website post their nuptials.
The fairytale affair was recorded by multiple cameras by the network and this has sparked speculation that the defamed Josh might appear on the Counting On wedding special episode.
However, TMZ claimed that the producers are not going to share the wedding frame with Josh and will chop off all his footage in the final editing.