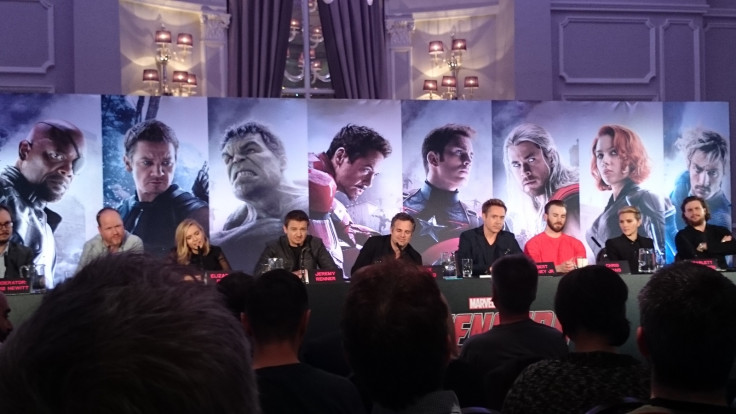 Joss Whedon, the director of the Avengers series of films and creator of Buffy The Vampire Slayer, has quit Twitter, leaving his 1.14 million followers with no idea as to why.
Whedon's last tweet came on Monday just as it was announced that his latest film, Avengers: Age of Ultron had recorded the second biggest opening weekend ever at the US box office - second only to the first Avengers film.
His final tweet read: "Thank you to all the people who've been so kind and funny and inspiring up here."
Whedon had 1.14 million followers when he decided to quit Twitter and has so far given no reason as to why he has stopped using the social media network.
Some have linked Whedon's decision to quit Twitter to the backlash the director faced for his portrayal of Scarlett Johansson's character Black Widow in the latest film. The criticism has centred around the fact that Black Widow is seen as a weak character in the film and as a result Whedon, who has previously championed feminist causes, has been called a hypocrite.
Whedon has used Twitter to show support for feminist blogger and critic Anita Sarkeesian who was at the centre of the Gamer Gate controversy earlier this year.
Frustrations
Whedon has been unable to completely hide his frustration with the restrictions placed on him when directing the huge Avengers films by the Marvel Studio executives, and has even used Twitter to vent these frustrations at times.
Whedon is just the latest in a long line of celebrities who have quit Twitter for one reason or another, with most stopping using the micro-blogging site because of the abuse they receive.
Twitter has come under increased pressure to do more to address this problem, and in April the company announced a series of new measures aimed at trying to better protect their users.
The new measures include the ability to filter out abusive content as well as updating the service's violent threats policy.
Embarrassing
Earlier this year a leaked memo from the company's CEO Dick Costolo revealed that he was ashamed of the way Twitter handled such abuse:
"I'm frankly ashamed of how poorly we've dealt with this issue during my tenure as CEO. It's absurd. There's no excuse for it. I take full responsibility for not being more aggressive on this front. It's nobody else's fault but mine, and it's embarrassing."
There have been numerous high profile examples of Twitter abuse with the most recent seeing the presenter of the BBC's Great British Bake-off - Sue Perkins - announcing she would be taking a break from the social network after getting death threats over spurious rumours that she would be the next host of Top Gear following the departure of Jeremy Clarkson.