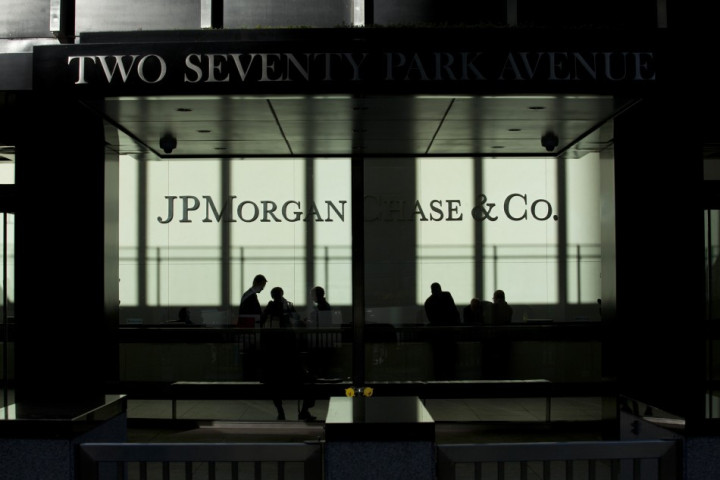 US banking giant JPMorgan has agreed to pay a record amount to the housing regulator in order to settle charges of misleading government-backed mortgage companies Fannie Mae and Freddie Mac during the US housing boom.
The bank will pay $5.1bn (£3.2bn, €3.7bn) to the US Federal Housing Finance Agency (FHFA). This is the biggest settlement yet agreed by a US bank, according to BBC News.
The bank was accused of misrepresenting the quality of mortgage securities sold to the mortgage companies between 2005 and 2007. In order to resolve claims related to the securities, the bank will pay $4bn.
Separately, JPMorgan resolved representation and warranty claims with Fannie Mae and Freddie Mac related to single-family mortgage purchases by the two companies, paying out about $1.1bn.
"The satisfactory resolution of the private-label securities litigation with JPMorgan Chase & Co. provides greater certainty in the marketplace and is in line with our responsibility for preserving and conserving Fannie Mae's and Freddie Mac's assets on behalf of taxpayers," FHFA acting director Edward DeMarco said in a statement.
"I am pleased that a resolution of single family, whole loan representation and warranty claims could be achieved at the same time. This, too, will have a beneficial impact for taxpayers and the housing finance market."
"This settlement resolves the firm's largest MBS [mortgage-backed securities] case and relates to approximately $33.8bn of securities purchased by Fannie Mae and Freddie Mac from JPMorgan, Bear Stearns and Washington Mutual," the bank said in a statement.
Bear Stearns and Washington Mutual were purchased by JPMorgan at the height of the financial crisis in 2008. The firms were accused of selling risky mortgages and mortgage securities while overstating their quality. The bank previously argued that it should not be held responsible for mistakes made by the firms before they were acquired.
The bank added that the settlement is "an important step towards a broader resolution of the firm's MBS-related matters with governmental entities".
JPMorgan is expected to announce a separate settlement with the US Justice Department soon.
Mounting Legal Charges
For the third quarter of 2013, the company reported a rare net loss of $0.4bn, after booking an additional $9.15bn for litigation expenses and reserves. Its revenue for the quarter totalled $23.9bn.
In all, the company set aside $23bn to deal with its various legal hurdles in the home country and abroad. JPMorgan has agreed to pay one of the largest financial penalties in history after sealing a tentative $13bn deal with the US Department of Justice to put an end to a raft of government mortgage product related probes.
In September, the bank agreed to pay more than $1bn to settle charges related to the 2012 "London whale" trading scandal, which cost the bank more than $6bn and damaged its reputation.
Furthermore, JPMorgan is in negotiations with US authorities in an attempt to avoid potential criminal charges by paying a fine over suspicions that it knew of Bernard Madoff's Ponzi scheme but did not sound the alarm.