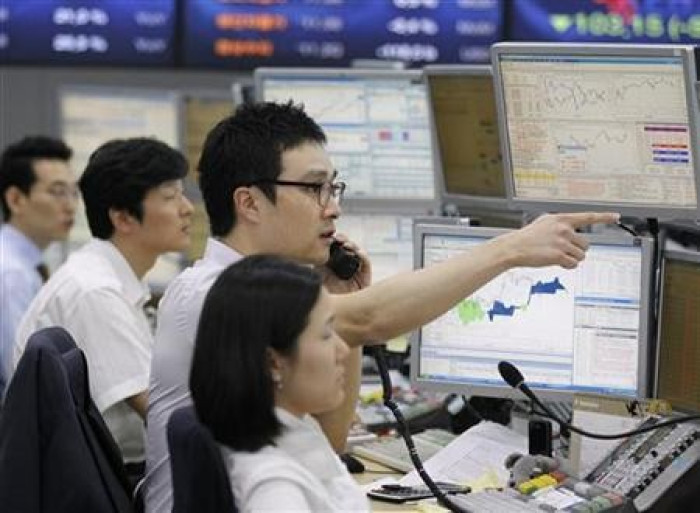 JP Morgan hired the son of China's commerce minister despite the fact he did poorly at the job interview, and later accidentally sent a sexually explicit email to a human-resources employee and messed up his working visa.
Not only did the bank hire Gao Jue, the son of China's current commerce minister, Gao Hucheng, it saved his position during major job cuts.
A human resource recruiter, Danielle Domingue, in an email to colleagues, wrote: "Jue did very very poorly in interviews - some MDs [managing directors] said he was the worst BA [business analyst] candidate they had ever see - and we obviously had to extend him an offer."
Internal bank emails, which were reviewed by The Wall Street Journal, revealed that, when his son faced a layoff, minister Gao Hucheng said he would be willing to "go extra miles" for the bank if it kept him on.
The bank's decision to hire Gao Jue was widely understood within JP Morgan to have been supported by a senior executive at the time, William Daley, who is a former US commerce secretary and White House chief of staff.
In the same email to colleagues, recruiter Domingue, wrote "the young man" cam[e] to us from Daley". She has since left the bank.
Antibribery investigation
Gao Jue's hiring has come under scrutiny from US prosecutors and regulators who are investigating the Asian hiring practices of JP Morgan, alongside several other banks.
According to sources close to the matter, the bank hasn't been accused of wrongdoing in the investigation, which JP Morgan disclosed in a 2013 regulatory filing.
The investigation focuses on the Foreign Corrupt Practices Act, a US antibribery law that restricts giving anything of value to foreign government officials for a business advantage.
However, federal prosecutors in Brooklyn and Washington consider Gao Jue's hiring to be a potential violation, citing a combination of factors such as indications that bankers saw the son as ill-qualified and indications of some sort of quid pro quo involving his father.
JP Morgan, the Justice Department and the Securities and Exchange Commission are expected to reach a settlement which will likely involve a fine and a required overhaul of hiring practices.
Gao Jue left JP Morgan after less than two years and went on to work for the firm now called Zurich Insurance Group AG, then for the New York Stock Exchange, BNP Paribas, Credit Suisse Group AG and most recently for the Goldman Sachs Group.
There is no evidence those firms received business in exchange or favoritism from China's commerce ministry.
Neither Daley nor either of the Gaos has been accused of wrongdoing. Spokesmen for the parties involved declined to comment.
Meanwhile, JP Morgan has come under fire for stockpiling aluminium, oil, jet fuel and other commodities in order to inflate market prices.
Along with Goldman Sachs and Morgan Stanley, the bank manipulated prices and added to consumer bills, a Senate investigation revealed in November.