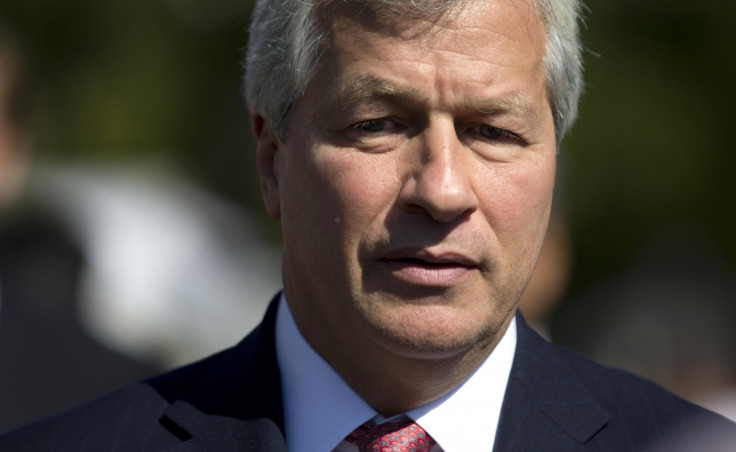 US banking giant JP Morgan Chase CEO James Dimon's total pay package for 2014 is expected to be similar to that he received in the previous year, The Wall Street Journal reported, citing people familiar with the matter.
Despite the company's robust results for 2014, Dimon's package will be kept at around $20m (£13m, €17m), according to the newspaper's sources. In 2014, the company successfully weathered a cyber-attack and managed to reach complex settlements with regulators in connection with a number of lawsuits.
A person close to the process told WSJ that the bank's board voted for Dimon's compensation to remain the same as 2013, though the structure of the package will be different. The details of Dimon's pay package are expected to be released soon.
Nevertheless, some of the bank's top managers including chief financial officer Marianne Lake are expected to see pay-package increases, the sources added.
JP Morgan is the biggest bank in the US in terms of assets, and its CEO's pay package is closely watched. In 2012, Dimon's package was cut in half to $11.5m as the company suffered about $6bn trading loss in connection with the "London whale" scandal.
In 2013, JP Morgan boosted Dimon's total compensation by 74% to $20m, restoring most of the pay cut he took in the previous year.
For full year 2014, the company reported a record net income of $21.8bn, up from $17.9bn a year ago.
"2014 was a record year for the firm for net income and EPS. We delivered on our commitments - including business simplification, controls, expense discipline and meeting our capital targets for the year," Dimon said in the earnings statement.
In November 2014, the bank agreed to pay $1bn in penalties to a regulator in the UK and two in the US over its conduct in foreign exchange markets. Probes into that and other areas of the bank's business are continuing.
In July, Dimon revealed that he was diagnosed with throat cancer, but he said it was curable and he would continue in his post.
He received a record compensation of $39.1m in 2006 — the highest for bank CEOs.