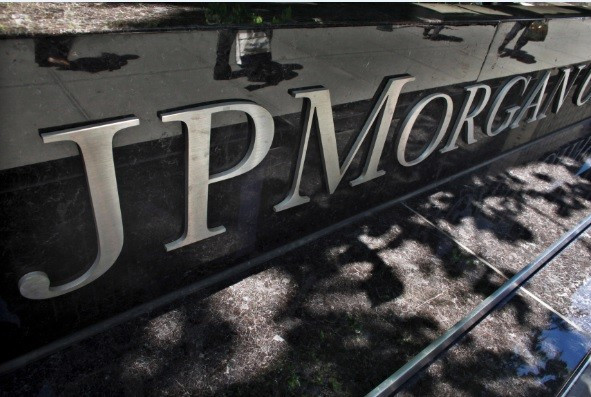 JPMorgan is on the cusp of paying $100m to the Commodity Futures Trading Commission, in a bid to settle the US regulator's case against the firm over the London Whale trading scandal.
Media reports suggest the CFTC, America's derivatives regulator, will leverage new powers granted by the country's Dodd-Frank financial law to punish JPM for employees' reckless use of so-called "manipulative devices."
JPM has already racked up $6.2bn worth of legal losses and nearly $1bn in settlements related to bad bets by Bruno Iksil, a trader nicknamed the London Whale because of his location and the size of his trades.
JPM declined to comment.
A settlement between JPM and the CFTC, which is tipped to come as soon as this week, will not come as a surprise to investors, who were told in the group's results that there are still a number of litigation wrinkles to iron out.
The results, released on 11 October, revealed $9.2bn (£5.75bn, €6.8bn) of litigation costs, resulting in a first-ever quarterly loss under chief executive Jamie Dimon.
The litigation costs, which worked out at $7.2bn after taxes, include money JPM is setting aside for future settlements with authorities.
"While we expect our litigation costs should abate and normalise over time, they may continue to be volatile over the next several quarters," said Dimon in a statement.
London Whale Fallout
The bets made by Iksil and his colleagues at the London unit of JPM's Chief Investment Office (CIO), through a portfolio that was specifically designed to hedge the bank's risk exposure, prompted an investigation by several US authorities. The bank's CEO Jamie Dimon was hauled in front of the US senate to explain what happened.
JPMorgan had to also restate its 2012 first-quarter earnings to reflect the huge losses. It had originally revealed only $2bn in writedowns from the scandal.
The two arrested former JPM traders are Javier Martin-Artajo and Julien Grout.
The pair are accused of hiding the $6.2bn loss by marking positions in a credit derivatives portfolio at inflated prices.
In August, Martin-Artajo, who headed up the JPM team that made a series of catastrophic trades, and Grout, who was tasked with recording and distributing daily values on the team's positions, were charged with four counts of breaking US Federal law, including wire fraud, falsifying books and records, making false filings with a US regulator, and conspiracy.
According to the indictment, Martin-Artajo and Grout cooked the books from March to May of 2012 by artificially inflating the value of securities "to hide the true extent of significant losses" incurred by the 'London Whale' trading scandal.