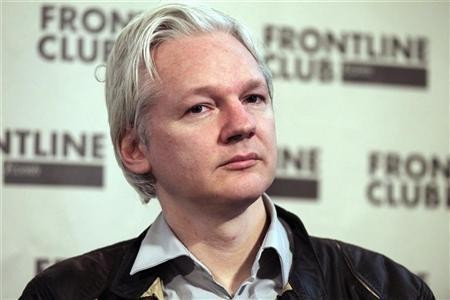 WikiLeaks founder Julian Assange is to escape the confines of his Embassy bolthole - well, sort of.
Assange, who is wanted for questioning by police in Sweden over sex assault claims, has taken sanctuary at the Ecuadorian embassy in London and will be arrested by police as soon as he is steps out of the building.
However, this has not stopped the 41-year-old hacker and activist from agreeing to speak to the Oxford Union, via video link.
Assange's speech will be beamed into a Union meeting on 23 January. Student organisers hailed him as a champion of "freedom" and added: "Known worldwide as the founder and public face of WikiLeaks, Julian Assange has made headlines accross the world by exposing government misconduct.
"He has championed the principle of freedom of information, yet some have criticised his activities as reckless and dangerous.
"Under Assange's leadership, WikiLeaks has published innumerable classified diplomatic cables and played a crucial role in shaping the international political landscape."
More than six months have passed since Assange fled into the Ecuadorian Embassy, in central London, to avoid extradition to Sweden.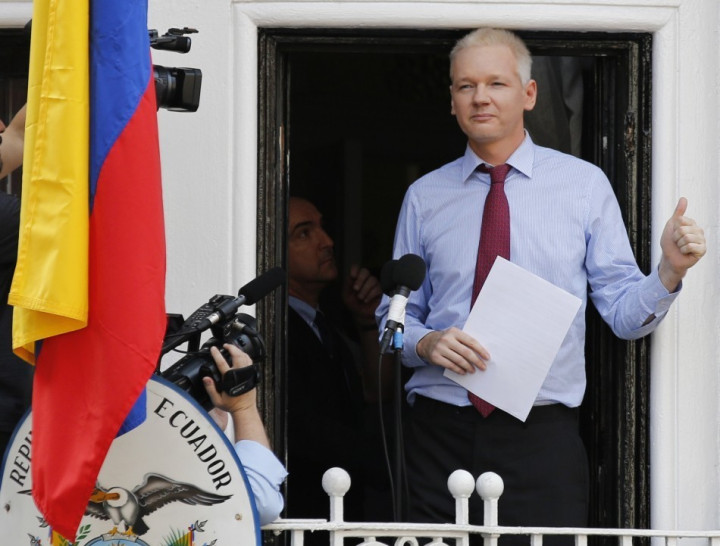 The Australian has expressed fears he may also be extradited to America over the leaking of secret files which Wikileaks published.
United States soldier Bradley Manning is standing trial for handing over the files, which exposed embarrassing military and diplomatic information.
During his self-imposed confinement, Assange has been visited by pop star Lady Gaga dressed as a witch, and made a much-lampooned 'el-Presidente' style Chrismas address from the balcony of the Embassy last month
Assange indicated then that he was prepared to end his spell beyond the reach of the law, provided he received guarantees that protected him from potential extradition to the United States.