WikiLeaks founder Julian Assange claims a package containing a "threat" and a white substance was sent to him at the Ecuadorian embassy in London.
The packaged, which was addressed to Assange, was deemed "non-suspicious" by police, The Independent reported. Metropolitan Police Service (MPS) said the incident was "stood down" after officers assessed the packaged.
Assange tweeted: "I can confirm that a package containing an unknown white powdery substance and a threat was addressed to my name.
"It was handed to UK diplomatic police. I understand they are performing toxicology and forensics."
MPS Kensington and Chelsea also took to Twitter to discuss the incident. "Police attended the Ecuadorian Embassy in SW1 following reports of a small suspicious package.
"The item was assessed by specialist officers and deemed to be non-suspicious.
"There are no injuries and this incident has now been stood down."
The incident comes as Assange lost his appeal to have a UK arrest warrant dropped. Judge Emma Arbuthnot ruled Tuesday (6 February) that the UK arrest warrant issued in 2012 is still valid.
The warrant was issued after Assange failed to meet bail over sexual assault claims in Sweden. Those sex assault claims have since been dropped, prompting Assange and his lawyers to argue the warrant had "lost its purpose".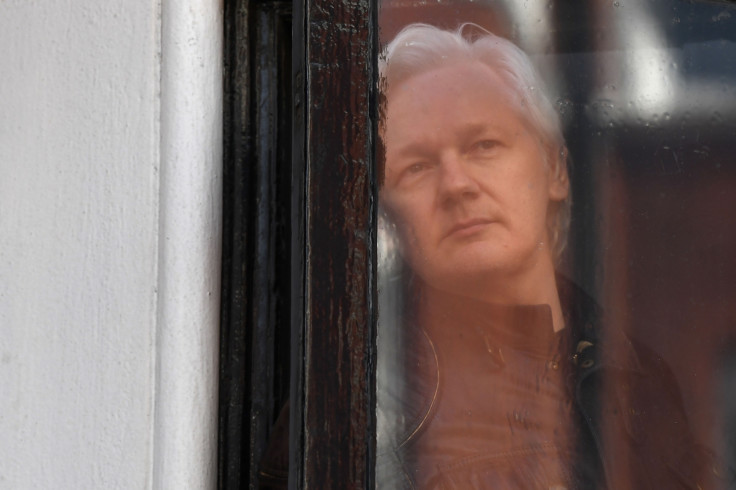 The judge said: "I am not persuaded the warrant should be withdrawn." She told Westminster Magistrates' Court that not surrendering to bail was a stand-alone offense under the Bail Act and called on Assange to explain why he had failed to do so.
However, Judge Arbuthnot will allow Assange's lawyers to make new arguments challenging the validity of the arrest warrant. The court will rule on 13 February.