Julianne Moore gets Star on the Hollywood Walk of Fame [PHOTOS]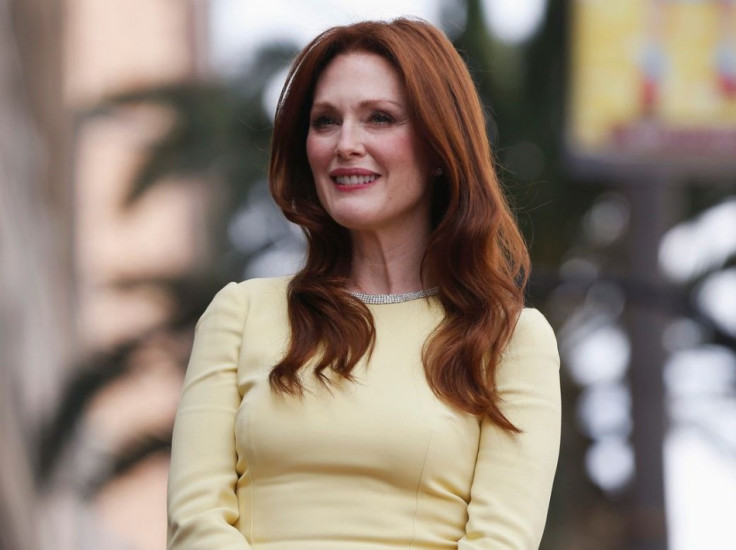 Hollywood star Julianne Moore has joined the exclusive club of celebrities with Stars on the Hollywood Walk of Fame.
The 52 year old British-American actress, who was last seen in the 2012 American drama film, What Maisie Knew as the protagonist's mother, was honoured by the Hollywood Chamber of Commerce with the star on 3 October, on the Hollywood Boulevard in California.
Julianne Moore is widely acclaimed as one of the America's best actresses with many memorable performances in drama, blockbusters and comedy on both big and small screens.
Moore's star on Walk of Fame is the 2570th star at the Hollywood Boulevard.
"Julianne Moore has captured our hearts on the big screen with her amazing work," said Ana Martinez, Producer of the Walk of Fame ceremonies. "She is one of the most gifted and charismatic actresses of our time and we are honoured to have her immortalized on the Walk of Fame."
Moore, also an accomplished author, was accompanied by two young stars - Dark Knight Rises actor Joseph Gordon-Levitt and Kick-Ass star Chloe Grace Moretz – during the ceremony.
"I never expected this, I am thrilled and shocked to be included in this community," an overwhelmed Moore said before accepting the honour.
"Growing up it never even occurred to me that it was possible to be an actor for a living, I had never met one or seen a real play and I thought acting was what you did after school because you couldn't play sports. I did it because my favourite thing to do was read and it was a way for me to imagine I was in the book. I loved being inside the story but being a movie star was even more realistic, I didn't think they were real people, I thought they were something I had dreamt," Crazy, Stupid, Love actress said.
The Hollywood Walk of Fame stars are made of terrazzo and brass and each cost, approximately, $30,000.
Check out the photos of Scarlett Johansson at the Walk of Fame ceremony in Hollywood...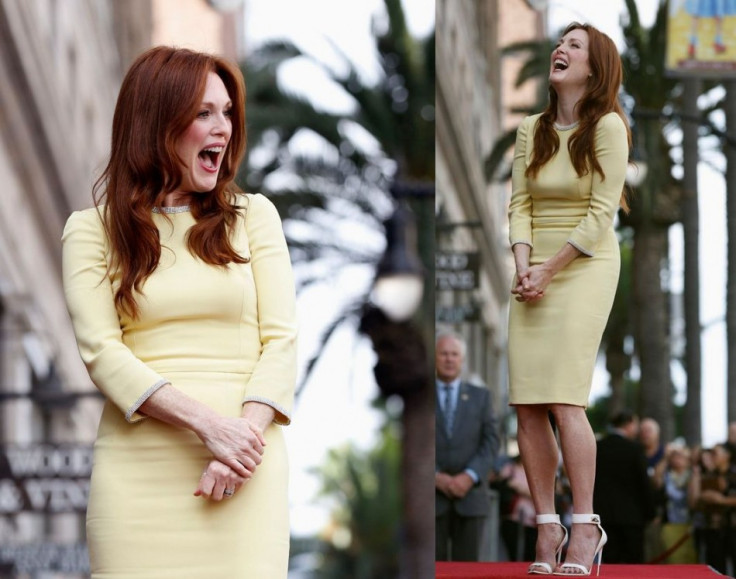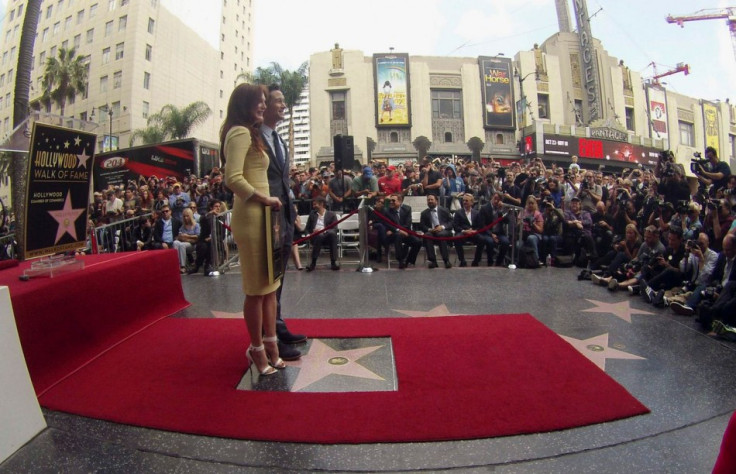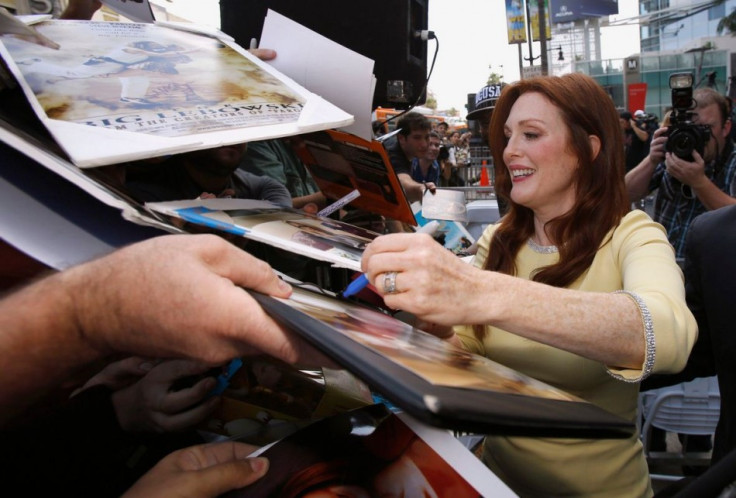 © Copyright IBTimes 2023. All rights reserved.