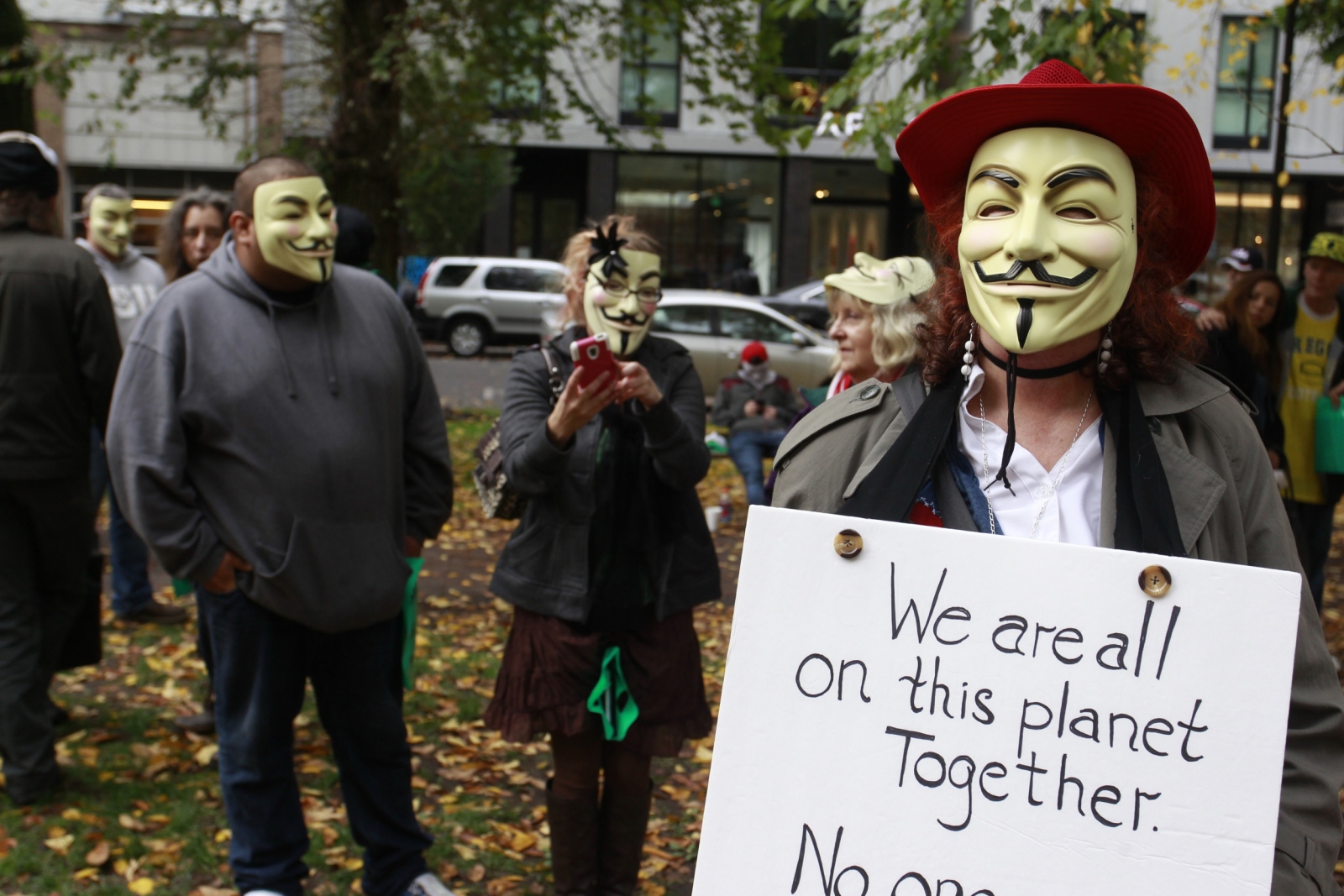 Hacktivist collective Anonymous have sworn to "come after the entire pick up artist (PUA) community" in the wake of news that the #TakeDownJulienBlanc campaign has gone viral.
Julien Blanc, a "dating coach" who travels the world giving seminars on how to sleep with women, faced worldwide criticism on Friday after Twitter was alerted to his "dangerous and abusive" techniques following an article by online activist Jennifer Li in The Independent.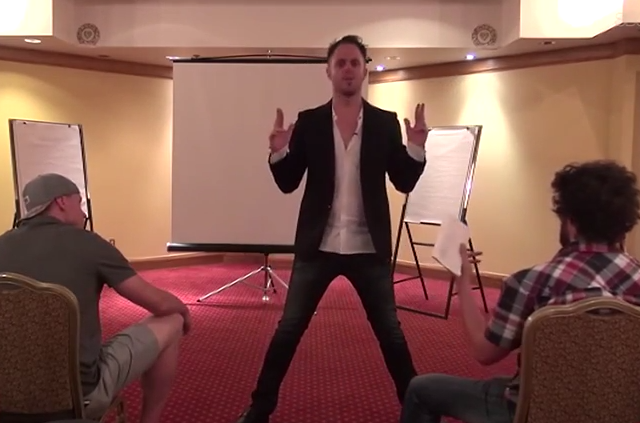 Julien Blanc's controversial seminars went viral after an article by online activist Jennifer Li on Thursday.
YouTube/Julien Blanc
Widespread online criticism and protests in Melbourne – where Blanc was due to hold a talk on Thursday night – led to the Australian government recalling his visa, and Blanc was forced to cut his tour of the country short.
"We can confirm Julien Blanc left Australia overnight", police in Victoria tweeted on Friday. "His assistant is due to leave shortly." The pair had planned to stay until December.
Now someone claiming to be an Anonymous member has waded in on the issue, giving praise to Li's campaign and vowing to further her work by "shutting him down permanently as a public speaker" and to "purge his kind from our streets."
In a post to Pastebin – a website used by Anonymous and others to publicise their hack attacks – the Anon member urges people to join the protest in Melbourne and to sign a petition calling for Australian venues to ban his seminars.
The post reads:
"A video depicting abuse and sexual harassment was posted by the PUA from multiple accounts. In this video one can witness Julien Blanc forcing random Japanese womens' heads into his crotch; later on in the video you see him in a classroom full of socially inept and weak minded men laughing, making racial remarks on how to "get" Japanese women.
"Each second of this vile footage is more horrifying than the last, as you witness white male privilege at its worse. Through out the @RSDJulien account one can find picture after picture of women being choked out, bitten, and abused verbally.
"Here you can see 'Rape Culture', Patriarchy, and White imperialism intersect into a cesspool of horror and shocking narcissism which is named and personified by Julien Blanc."
In the same post, Anonymous calls for people to "flood [Blanc's] office phone with messages, to report his YouTube videos, and to "flood, spam, annoy" the embassy in Japan – where Blanc is scheduled to speak next.
The Pastebin page contains lists of phone and fax numbers, email addresses and Facebook accounts of Japanese consulates.
It goes on to say that, after his Japan tour, all of Blanc's seminar venues are being kept secret, but provides a list of links to watch to find out the upcoming locations when they are announced.
But not everyone in the Anonymous community is behind the campaign. In the r/anonymous Reddit subforum dedicated to discussion amongst the collective, users have derided the Pastebin call to arms, questioning whether the original poster is in fact merely a "troll".
The Pick Up Artist community, also known as the seduction community, is a movement of men whose goal is sexual success with women. The community exists through forums and weblogs and has attracted global attention in recent years, particularly due to high-profile books such as The Game, which many have branded sexist and misogynistic.