Million Mask March: Met Police Ban Masks at Anonymous Protest Designed to Bring London to Gridlock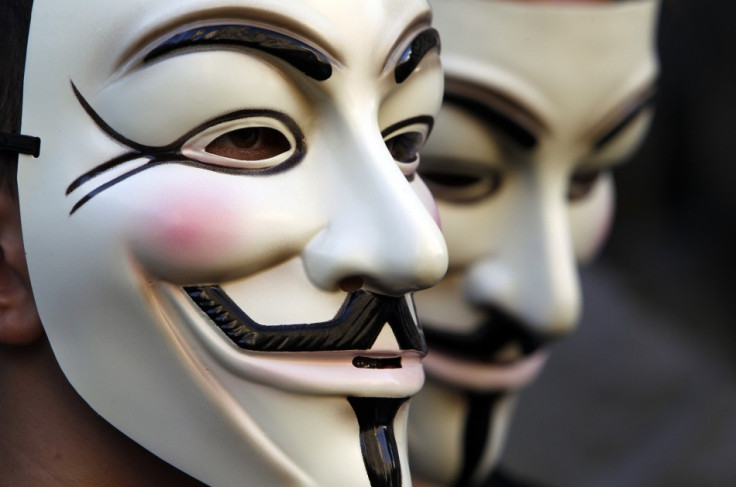 Police have imposed an order banning thousands of protesters from wearing masks at tonight's Anonymous "Million Mask March" in London.
The Metropolitan Police Service has issued a Section 60AA across Westminster between 5pm on Wednesday, 5 November, and 2am on Thursday.
It means police will be able to demand protesters remove the distinctive Guy Fawkes mask worn by online movement group Anonymous's supporters.
Thousands of demonstrators are expected to descend upon the capital tonight for an event that has been advertised with the slogan "Remember, remember...".
They are expected to occupy Trafalgar Square from around 6pm and march towards Westminster and the Houses of Parliament.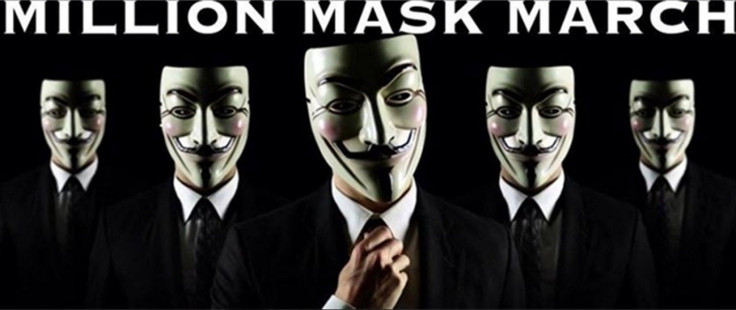 A Facebook page set up to organise the event has attracted nearly 15,000 likes.
Facebook
A YouTube trailer for the march says it is an opportunity to protest against "dictatorships, evil corporations and repressive governments".
A Facebook page promoting it says: "When will the world learn that humans can not be oppressed? The drive for freedom and justice is paramount in our existence. We demand a world that is free from oppression.
"We demand a world that is free from abuse. We demand a world that is free from toxic pollution. We demand a world in which everyone has an equal chance to be what and whom they wish to be, as long as they do no harm."
"Grid lock"
The Met Police said it had tried to contact organisers to no avail so they can help plan a peaceful protest whilst ensuring Londoners can go about their daily business.
"Social media indicates that the organisers expect large numbers to attend, and have stated their intention to march on Parliament Square and bring London to grid lock," a statement said.
"Officers have made attempts to engage with the organisers of tonight's event without success."
To date 463 groups in towns and cities around the world have organised events to mark the Million Mask March on Wednesday, which coincides with Guy Fawkes Night.
It has been dubbed by Anonymous as "the largest world protest by the most influential group in the world".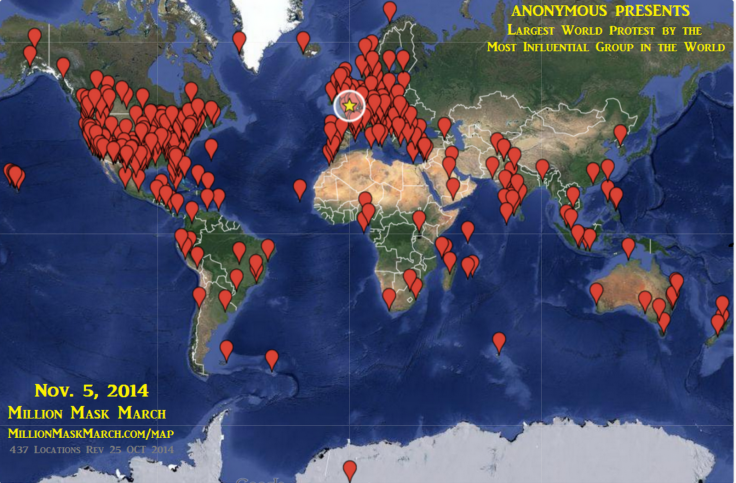 The Met Police is still keen to speak with organisers, and would encourage them to contact them ahead of tonight's event either at a local station, by calling 101 or emailing pltgatewayteam@met.police.uk.
© Copyright IBTimes 2023. All rights reserved.