Thousands of junior doctors in England have started a 48-hour strike to protest against the terms of a new employment contract. This is the fourth time the doctors have gone on strike in the protracted dispute over weekend pay and Saturday work rules. The doctors object to the new contract imposed by the health secretary, Jeremy Hunt, and the government, which is aimed at making the National Health Service (NHS) a full seven-day operation.
IBTimes UK looks at some of the best placards and banners seen outside hospitals around England during the strike.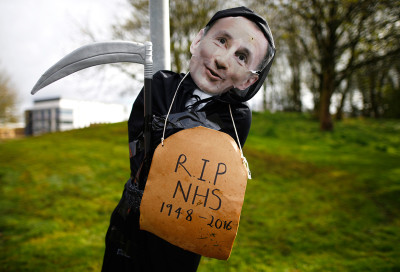 During the strike the junior doctors are only providing emergency care. A strike called for later in April would also include emergency care. That would mark the first total shutdown by junior doctors since the NHS was founded in 1948.