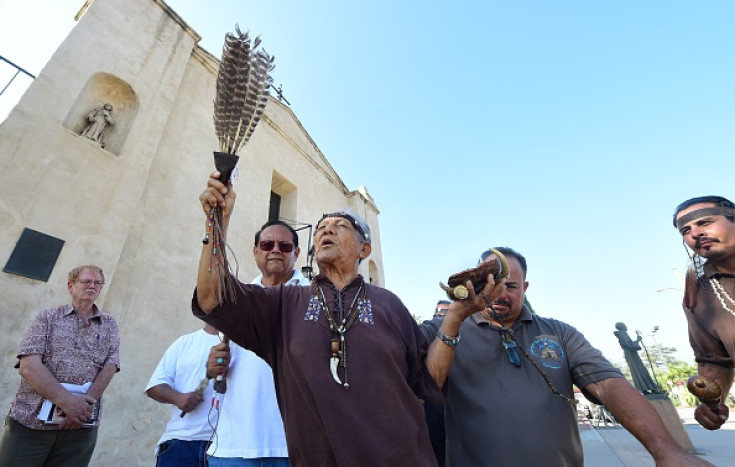 Some Native Americans are outraged after Pope Francis canonised Junipero Serra, a Roman Catholic Spanish friar who they regard as a vicious coloniser who brutalised the indigenous people during his time in California.
Serra worked for the Spanish Inquisition in Mexico City for nine years from 1752 until King Carlos ordered the expulsion of all Jesuits from Mexico. Serra moved to Baja California where he founded nine missions along the Pacific coast, and stayed for 15 years until he died in 1794.
While Serra is today regarded as a hero by many – who praise him for being a benevolent friar who contributed to the spread of Catholicism in America – Native Americans and some historians say he was responsible for violence against indigenous people and he is also regarded as a contributor to the disappearance of Indians' culture.
It is believed that Indians in California were forced to enter the missions founded by Serra and were not allowed to leave. They were also subjected to beatings and had to carry out forced labour. Native Americans were also killed by diseases imported by Spanish people.
Indians rebelled at least twice and attacked several missions after accusing Spanish friars and soldiers of attacking them and beating women who tried to abort fetuses conceived as a result of rape. The repressions were brutally repressed.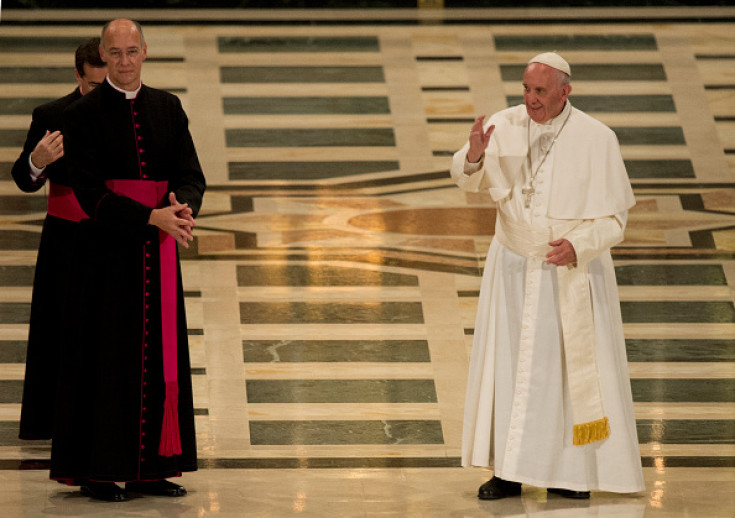 Protests occurred in 1988 when Pope John Paul II beatified Serra, praising him for bringing ''the Gospel to the Native People of America, so that they too might be consecrated in the truth".
In the run up to Francis' visit to the US this September, protests against the canonisation of Serra were held in California. People who opposed to the sanctification also created a petition that called for the need to shed light on Serra's responsibility for "the deception, exploitation, oppression, enslavement and genocide of thousands of Indigenous Californians".
However, Pope Francis said during the canonisation mass in Washington DC's Basilica: "Junípero [Serra] sought to defend the dignity of the native community, to protect it from those who had mistreated and abused it. Mistreatment and wrongs which today still trouble us, especially because of the hurt which they cause in the lives of many people." As the canonisation mass took place, Native Americans held a protest at Carmel Mission, where Serra was buried.
According to the Catholic Chruch's tradition, a person can be declared a saint after they are beatified and after extensive research asserts that they have carried out at least two miracles. As in the case of Pope John XXIII, Serra was canonised even though he was accredited with only one miracle. He is believed to have healed a nun who was affected by lupus.