Jurassic World 2: Bryce Dallas Howard hopes Claire will dump high heels for sequel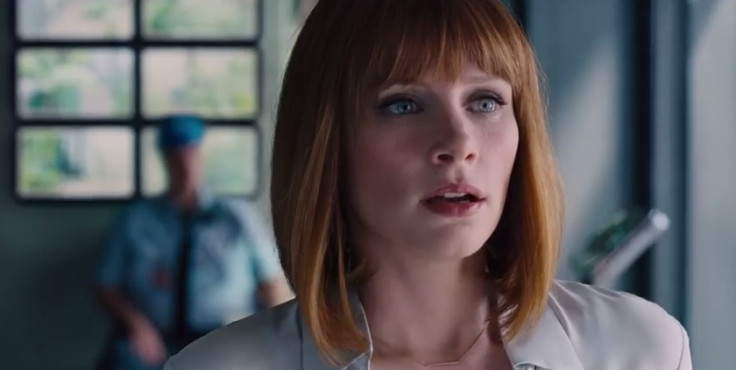 Jurassic World became one of the highest grossing movie ever by earning over $1.6bn (£1.2bn) but it also drew heavy criticism for being sexist. In the dinosaur drama, leading lady Claire was depicted as a cold and no-nonsense corporate head wearing high heels.
Bryce Dallas Howard, who played Claire, told E!Online that her character has grown from the previous events and hopes that she will be a different person in the upcoming sequel. "That was part of Jurassic World. They served their purpose. Actually, to answer that question seriously, Claire is a different person now," she told the website.
"The person she is at the end of the [first] movie is not the person she was in the beginning. Her armor of sorts was that white, pristine outfit with heels in a very corporate environment and stuff, and the chick at the end – totally different. So yeah... it better not be heels."
It will be interesting to see how Howard's character will evolve after fighting and tackling the villainous Indominus rex. The screenplay of the thriller is being co-written by Jurassic World director Colin Trevorrow and Derek Connolly. Trevorrow, however, will not direct the sequel as he will direct Star Wars: Episode IX.
Along with Howard, Chris Pratt will also return to reprise his role as the motorcycle-riding raptor trainer. The producers are yet to finalise a director but it is rumored that J.A. Bayona will helm the next adventure.
Jurassic World 2 is scheduled to premiere in cinemas on 22 June 2018.
© Copyright IBTimes 2023. All rights reserved.