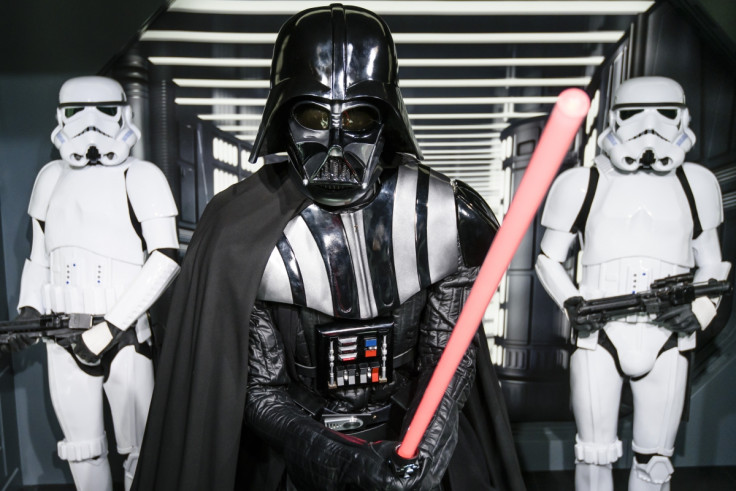 UK cinemas saw record ticket sales because of movies such as Star Wars, James Bond and Jurassic World. While total box office sales in 2015 touched £1.24bn (€1.63bn, $1.78bn), marking a 17% jump on year, these three blockbuster franchisees accounted for more than a fifth of total ticket sales. Also, the number of movie- goers, increased to 172 million in 2015, up 9% on year.
'Star Wars: The Force Awakens' accounted for the most at £114m in the box office in 2015 despite not being released until mid-December, according to the British Film Institute (BFI), a charitable organisation which promotes and preserves filmmaking and television in the UK.
The second highest grossing film in the UK was 'Spectre', the latest movie from the James Bond stable with £94.7m. This was followed by 'Jurassic World', the revival of Spielberg's 1990s classic, which clocked in ticket sales of £64m.
Amanda Nevill, chief executive of the BFI said: "With spend from film production totalling more than £1.4bn, audiences flocking to cinemas and the UK box office topping £1.2bn for the first time, today's numbers show a golden age of British film continuing – and underlines film's important contribution to the UK economy."
The top 10 films in the UK along with their box office sales are:
| | | |
| --- | --- | --- |
| 1 | Star Wars: The Force Awakens | £113m |
| 2 | Spectre | £94.7m |
| 3 | Jurassic World | £64.5m |
| 4 | The Avengers: Age of Ultron | £48.3m |
| 5 | Minions | £47.7m |
| 6 | Inside Out | £39.2m |
| 7 | Fast & Furious 7 | £38.6m |
| 8 | Fifty Shades of Grey | £35m |
| 9 | The Hunger Games: Mockingjay Part 2 | £29m |
| 10 | Home | £25.4m |
The above list indicates that seven of the top 10 films were sequels or spin-offs from existing franchises and while one was an adaptation of the best-selling novel 'Fifty Shades of Grey', the other two namely, Pixar's 'Inside Out' and Dreamwork's 'Home' were the only two original films in the top 10 and were both animated.
On the other hand, UK-made independent films accounted for 11% of the total box office sales. Of these, the top 2 were 'Legend' and 'The Second Best Exotic Marigold Hotel', according to The Telegraph.
"It's significant that a wide range of fantastic British independent films won the hearts and minds of audiences in a hugely competitive year, but it's clear that the market is still tough for the makers and distributors of independent and specialised films," Nevill said.