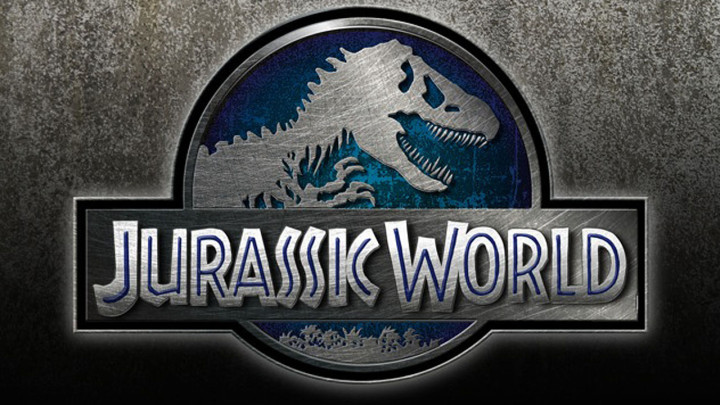 Fans, eagerly awaiting the trailer release of Jurassic World, were pleasantly surprised when it released online earlier than expected – yesterday, 25 November.
The trailer suggests that makers have kept the nostalgia factor in mind for fans and there are numerous references to the original film including the Jurassic Park theme plinking away on a piano towards the end.
But the trailer also teases a few potential spoilers; quite an interesting one being a possible Raptor-human collaboration to bring down the bad guy/dino.
Check out this GIF below of Chris Pratt from the trailer: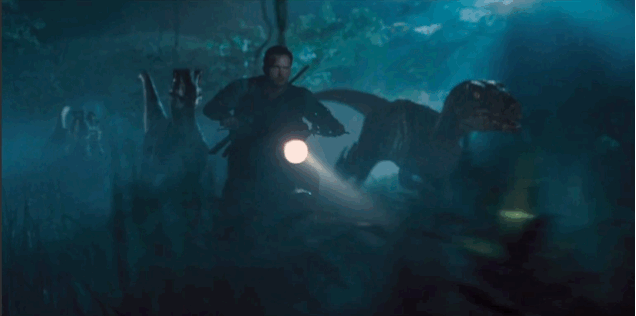 Pratt plays Owen and early whispers about his character imply that he was hired as a dinosaur trainer.
"But Pratt's ability to ride a bike off road through a jungle aside, there are bigger questions here, for instance, why aren't any of the raptors trying to eat him? Why doesn't he look upset/worried about the released raptors? Is this Pratt's Raptor Pack? And is he unleashing his trained raptors to help him hunt down the super dinosaur?" speculates an io9 report.
Well, if that is the case, this definitely would make for a pretty awesome scene! Maybe we'll get to know more about plot details on this front in the coming weeks.
Jurassic World is slated to release on 12 June, 2015.