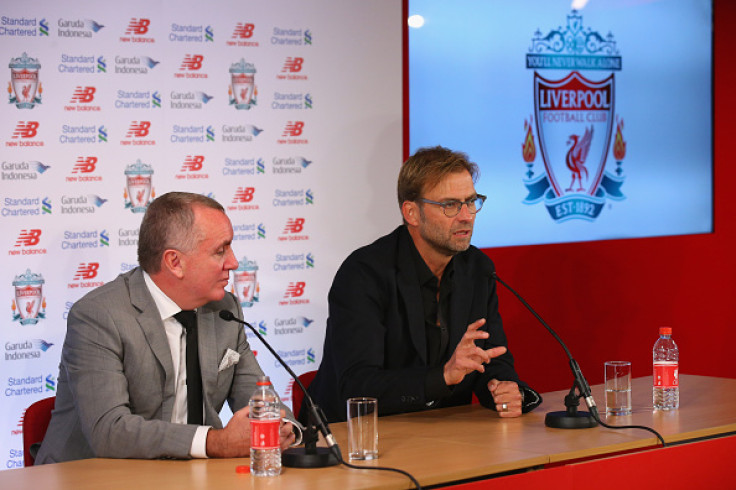 New Liverpool manager Jurgen Klopp has revealed that he is willing to dig deep into the Reds' youth system to unearth the players he needs to get his side back into the top four. The former Borussia Dortmund manager has been well noted for his ability to bring the best out of younger lot and players like Jordon Ibe, Joe Gomez and Jordon Rossiter could be given a chance to prove their credentials.
Klopp was contacted by the Liverpool management hours after the sacking of Brendan Rodgers, following the Reds' 1-1 draw with Everton at the Merseyside derby. This takes their current tally of points to 12, only three adrift of a top four spot, but owner John Henry was not too pleased with the direction the club was taking. Tom Werner explained in an interview that with Klopp they "have the world class manager, they need to take the next step" and are now ready to give him a free hand in transfers to strengthen his squad in January.
However, Klopp insists that he will only delve into the market once he has made sure that every youth product in the academy has been given a chance to prove himself in the team. The manager has reportedly spent a major part of the week watching videos of Liverpool play this season in all competitions and was also in attendance at an under-18 fixture against Stoke City alongside academy director Alex Inglethorpe.
"The young guns are very interesting. When I manage a club, each young player should smile because their chance is bigger than it ever was," Klopp said, as quoted by the Mirror.
"The door is pretty wide open and I don't care so much about experience. Of course, experience is an important point but it is not the most important for me."
The manager will inherit a changed team from last season, which has seen seven additions in the summer. The former Dortmund man faces the first test with his team at White Hart Lane against Tottenham next week following the international break.