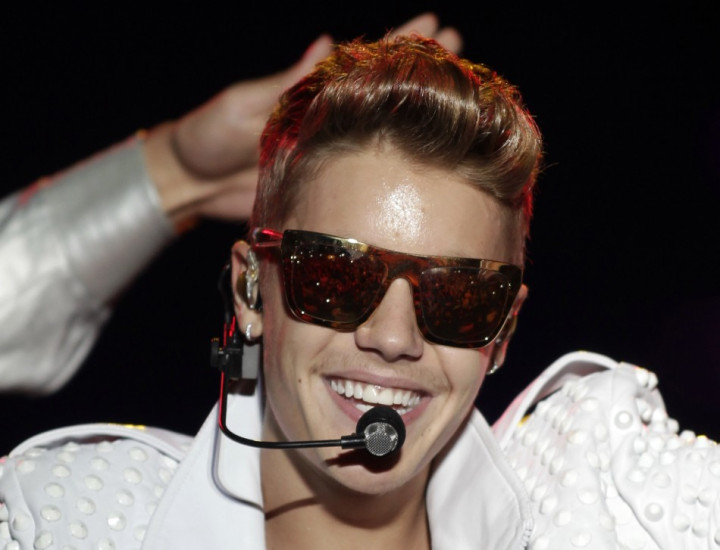 Pint-sized superstar Justin Bieber haggled over the price of eight prostitutes, refusing to pay the asking price of £11,200.
Sex workers at a Rio de Janeiro brothel revealed that Canadian singer, who is worth over £80m, was unhappy with the cost of eight hookers, so settled for two girls instead.
However, the teen idol, who says he is a devout Christian, asked the sex workers to find him cheaper prostitutes at another brothel.
The 19-year-old spent three hours in the VIP area of the Centaurus brothel in Ipanema. Before Bieber's arrival, nearly a dozen players from Mexico's national football team spent several hours at the infamous sex club, according to the New York Times.
A call girl named Rosa told the Sun on Sunday: "Justin was very excited and was loving the attention we were giving him.
"He announced that he wanted to take all eight of us who were in the VIP area with him back to his hotel. One of his bodyguards was actually drooling at the thought.
"But when he [Justin] found out how much it would cost he looked furious, then went into a sulk."
After protracted negotiations, Bieber decided on two girls for the price of £1,200.
"He decided to take the girls who knew how to get hold of prostitutes who weren't so expensive," Rosa added.
Another sex worker called Alicia claimed that the singer, who is on a South American tour, picked up cheaper prostitutes later after being smuggled out of a hotel under a bed sheet.
Bieber's entourage refused to be drawn into the argument, declining to comment on the allegations.
The singer's South American tour is littered with rumours of bad behaviour. He was charged with vandalism by police in Rio de Janeiro for spraying 'Beliebers 4 life' on the wall of a £23m hotel.
Celebrity gossip website TMZ reported that Bieber was also evicted from the Hotel Faena in Buenos Aires because his rowdy fans, the so-called Beliebers, destroyed hotel property.
Bieber's surly behaviour is under scrutiny after a video emerged showing fans who paid £800 for a 'meet and greet' with their idol were allowed just seconds in the room with him before being bundled out by burly bodyguards.