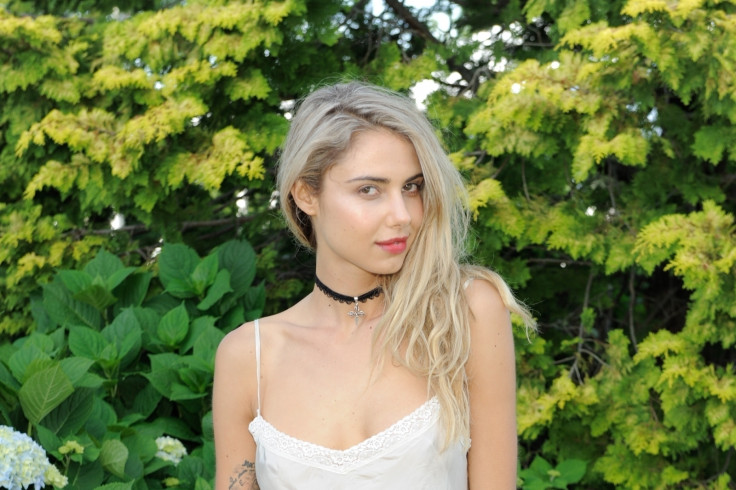 Sahara Ray is never shy about baring it all for the cameras. Justin Bieber's former girlfriend has once again sent social media into a meltdown by sharing a racy video, in which she seems to be naked while enjoying her vacation in Tulum, Mexico.
The clip shared on Instagram shows the 24-year-old Australian model sans bra and without makeup. She pans the camera around while striking different poses in a hotel room early in the morning. She teamed up her look with chokes, necklace, and bracelets on her right hand.
Ray, however, managed to cover up her modesty by capturing her slender frame in such a manner that did not infringe on the photo-and-video-sharing application's strict guidelines on sharing explicit content.
"I didn't know I was filming," she says in the video, laughing.
"Nudist in tulum ‍♀️," she wrote next to the video that she shared with her fans 1.3 million followers. And fans are freaking out over the clip, with a one saying, "A woman that proves God loves creating beauty."
Another added, "Honestly I was mentioning the beauty of her goddess spirit. You see, this woman has taken her social media platform and used it to facilitate consciousness and promote deep spiritual healing for her followers on occasion. That is the beauty of "god" is that sometimes it creates a TOTAL package."
"Natural Beauty," an admirer said, while another was so surprised by the video, he said, "Punch me in the face."
Ray also shared another video that shows her twerking in a skimpy white bikini while she was on her knees at a beach with the clear waters in the background. A girl pal of Ray can be heard saying, "no way" and "do this, this is cute" in the background.
Ray captioned the clip, "So everyone's job: make a video like this in @sahararayswim it's fucking fun. K love you bye."
"I watched this over and over, your absolutely beautiful! ," a fan said, while another just added, "This is wild."