Homeland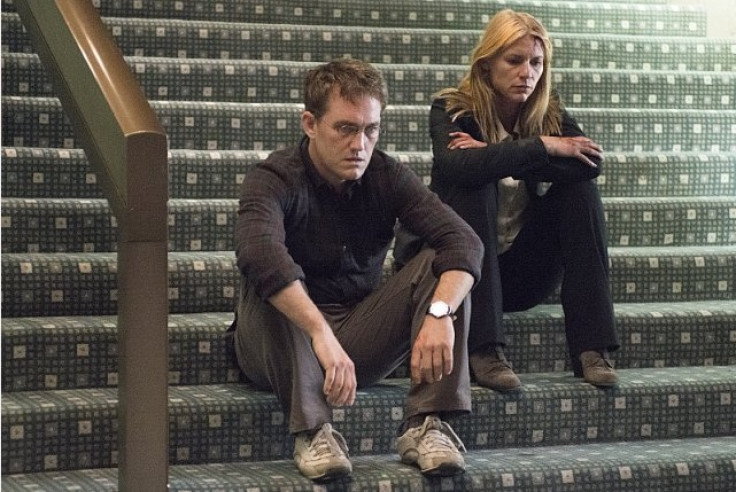 Its fifth season may have started on Channel 4 last Sunday (11 October), but with Netflix adding series four of the popular political thriller series Homeland on to its systems, you can easily catch up to where it's kicking off again in no time if you haven't watched it already. Or even if you have, a recap before you sink your teeth into a new season of a certain show is always a good idea.
The series starts when a former Marine sergeant (Damian Lewis), who was held captive for eight years in war-torn Iraq, finally returns home as a celebrated hero. But his unusual actions and shifty ways soon rouse the suspicion of an unstable, CIA operations officer (Claire Danes) who believes he could have been "turned" during his time there and now presents a threat to the US government, thanks to a tip-off she received whilst she was on location in the Middle East.
Dane's agent Carrie Mathison will stop at nothing, never shying away from constantly breaking protocol if it means she can expose Lewis' Brody for what he really is. But her investigations soon become even more complicated and dangerous when she embarks on a stormy affair with him as she tries to get closer to the truth.
Watch this if you enjoyed: House Of Cards,The Americans, True Detective, The Walking Dead, Hostages, The Good Wife, Ray Donovan.

Available on Netflix UK.
What We Do In The Shadows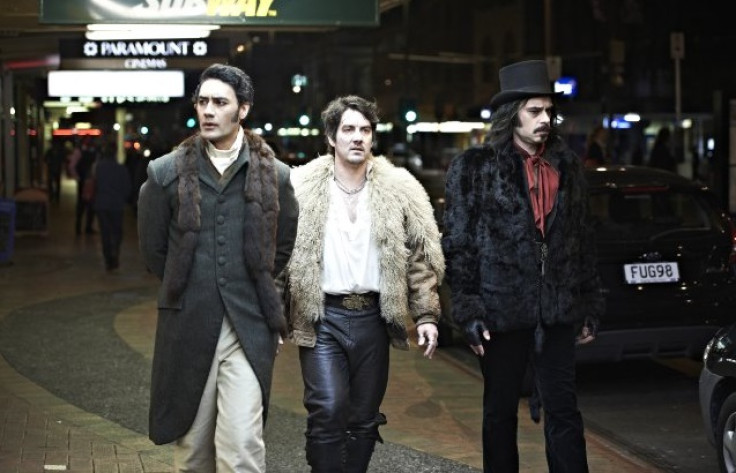 Written and directed by Flight Of The Conchords creator Jemaine Clement and Eagle vs Shark's Taika Waititi, What We Do In The Shadows is a horror-inspired mockumentary movie that follows vampires Viago, Deacon and Vladislav as they struggle to adjust to modern life. Seeing everything as a mundane, the threesome constantly moan about everyday things such as paying rent, doing chores, trying to get into nightclubs and putting an end to flatmate conflicts.
On top of all that, they also find themselves hilariously tackling the usual bloodsucker problems such as avoiding the sun, dressing appropriately for the times and finding a bite to eat!
It's unafraid to mock the vampire genre whilst also commenting on our obsession with reality television these days and it's execution is very funny. If you enjoy your comedy absurd, a little on the dark and have a bit of a penchant for fanged creatures then What We Do In The Shadows is certainly worth your time. (There's also the added bonus of some werewolves too – but fear not movie-lovers, this is nothing at all like Twilight).
Watch this if you enjoyed: Flight Of The Conchords, Only Lovers Left Alive, Fright Night (2011), Housebound, Tucker & Dale vs. Evil, Dark Shadows.
Available on Netflix UK.
Boogie Nights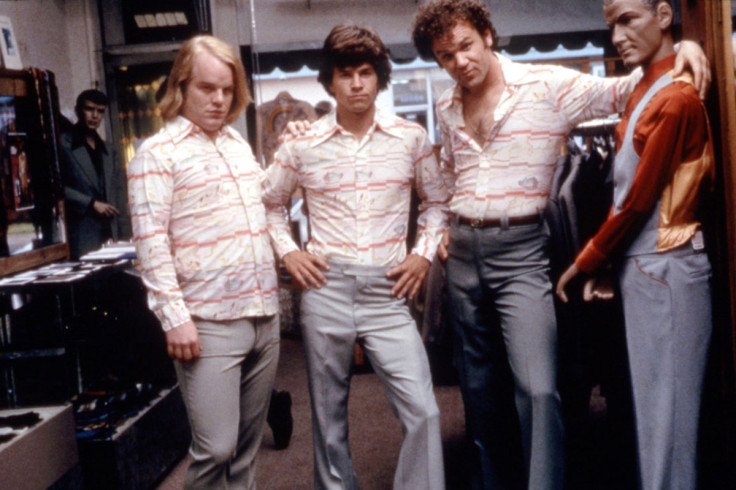 Firstly, who wouldn't want to watch a film that features a flared-trousered Mark Wahlberg sporting a Brady Bunch haircut? But if you're one of those crazy people that isn't persuaded by that vision, then luckily Paul Thomas Anderson's Boogie Nights has much more to offer than just that.
The plot follows adult film director Jack Horner (Burt Reynolds), who is always on the lookout to bring up-and-coming talent into the business. So when he meets young, good-looking Eddie Adams (Wahlberg) who is currently working as a waiter in a restaurant, he presents an opportunity to Eddie, promising him a successful career as a porn star.
Accepting, and soon adopting the name Dirk Diggler, he swiftly rises to the top of the industry winning award after award for many years. However, it's not long before Eddie starts to struggle with his new-found fame and gets involved with drugs and alcohol which inevitably leads him down a slippery slope when it comes to his success.
As well as Reynolds and Wahlberg, the film boasts an impressive supporting cast including names such as John C Reilly, Don Cheadle, Heather Graham, William H Macy and Julianne Moore and is set to the seedy but glamorous backdrop of California in the 1970s.
Watch this if you enjoyed: Adaptation, The Royal Tenenbaums, Inherent Vice, The Big Lebowski, Maps To The Stars, Magnolia, Lovelace.
Available on Netflix US.
The Muppets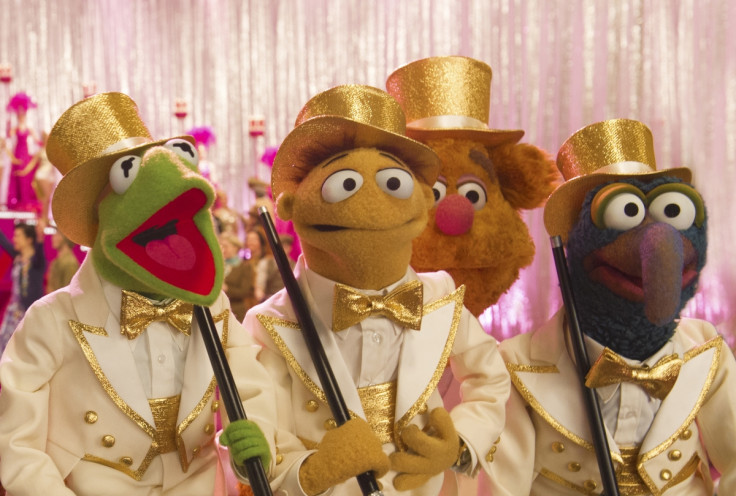 Lairy, loud and loopy, the Muppets aren't everyone's cup of tea, but if you liked their older films such as The Muppet Movie or even Muppet Treasure Island then you are sure to enjoy 2011's film featuring all of your favourite puppet characters.
Walter, and his two human best friends Gary (Jason Segel) and Mary (Amy Adams), are all huge fans of The Muppet Show, so are understandably distraught when they find out that an evil businessman named Tex Richman has plans to demolish the legendary Muppet Theater in order to drill underneath for oil – thus ending the Muppets legacy for good.
In an attempt to stop Richman from going through with his plans, the three buddies set out to find the Muppets, who have been split up for years, so that they can perform one last show and hopefully make enough money to buy back the theatre. But getting the gang back together is harder than they first thought seeing as Animal is taking part in a celebrity anger management rehab programme in Santa Barbara, Fozzie is the current headliner with a tribute band called The Moopets, The Great Gonzo is a highly sought after plumber at Gonzo's Royal Flush, Miss Piggy is the plus-size fashion editor of Vogue Paris and Kermit is a recluse living alone in a Hollywood mansion.
Watch this if you enjoyed: The Muppet Movie, The Muppets Take Manhattan, Muppet Treasure Island, The Muppet Christmas Carol.
Available on Netflix UK.
Jane The Virgin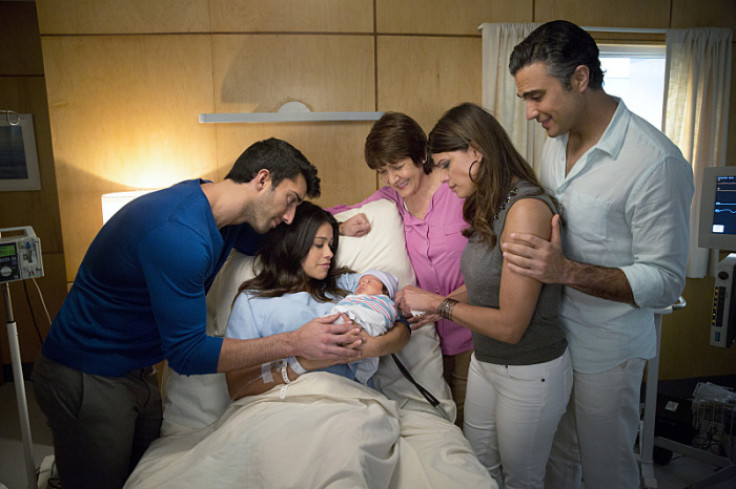 New comedy series Jane The Virgin has propelled lead actress Gina Rodriguez into super-stardom, even helping her earn a Golden Globe for Best Performance by an Actress in a Television Series – Comedy or Musical just this year.
The series tells the story of Jane Villaneuva, a young, devout Latino woman who accidentally becomes artificially inseminated during a routine check-up with her doctor. When the news gets out, her family aren't too happy to say the least, given their religious ways and her mother's fears that she will end up just like her if she has a child too young.
But her complications don't just end there. She soon learns that her unborn baby's biological father is a not only a married man but a former playboy too. He's also the new owner of the hotel where Jane works and is her former teenage crush!
Its premise may sound a little on the odd side, but once you get past the "unconventional" way that Jane gets pregnant and start seeing the funny side of it all, you will really see that this shows possesses enormous heart and humour that will make you want to watch more and more.
Watch this if you enjoyed: Ugly Betty,Awkward, Faking It, The Mindy Project, New Girl, The Carrie Diaries, Younger, Devious Maids.
Available on Netflix US.