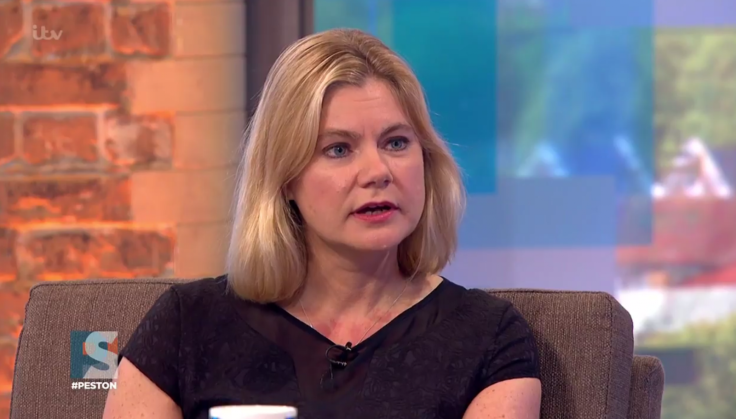 Conservative Education Secretary Justine Greening appears to have softened on the new Conservative proposal that would force companies to disclose how many foreign workers they employ.
On Sunday 9 October, Greening told the ITV's Robert Peston that the plans would merely be used to inform policy and would not be used as a way of "naming and shaming" big business which employ immigrants.
Home Secretary Amber Rudd announced the controversial plans at the Conservative Party Conference last week, which were backed by Prime Minister Theresa May.
"This is not data that will be published, this is about informing policy so that we understand which areas in parts of the country there are skills shortages," Greening said on ITV's Peston on Sunday show.
"There will be absolutely no naming and shaming. This is really about collecting the right evidence if we are to respond to skills shortages."
Greening added that this data was never intended to be published, saying, "I don't think Amber ever said it would have to be published."
However, many criticised Rudd's announcement as "vilifying foreigners", with some claiming her rhetoric was dangerously close to rhetoric in Adolf Hitler's Mein Kampf.
In a speech delivered to Conservative conference delegates on Tuesday (4 October), Rudd said the plans would "flush out" companies who abuse employment rules and push them "into better behaviour" encouraging them to hire more local workers.
But Greening said the government never intended for the data to be made public.
"I'm saying it really clearly now," she said. "The consultation will be coming out shortly that makes that clear too."