At least 16 people have been injured - three critically - by an explosion caused by natural gas. The incident occured in a restaurant in Kansas City in the US and although Kansas City Fire Chief Paul Berardi was unable to confirm whether there were any casualties due to the explosion he said: "I would always fear there are fatalities in a scene like this."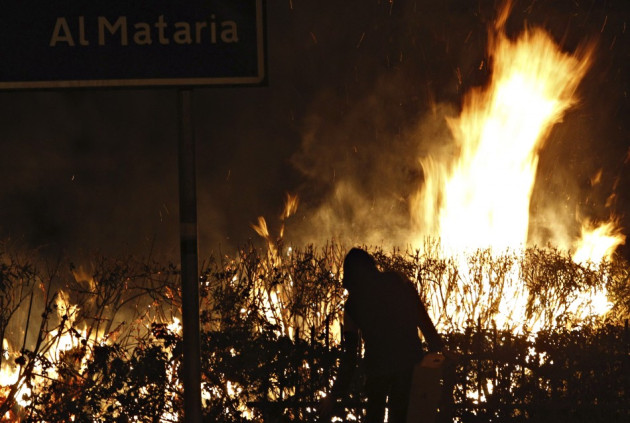 The explosion happened at the Country Club Plaza, a shopping area, around dinner time. One of the shops affected by the explosion was a restaurant named JJ's and the incident occured at 6pm local time (12am GMT). Reuters reports the fire is being treated as an accident since initial investigations have not raised the prospect of foul play.
Jill Chadwick, a spokeswoman for the University of Kansas Hospital, said one patient told her the roof of a restaurant caved in during the explosion. Chadwick, speaking to BBC, said: "This patient told me there had been the smell of gas and that they had evacuated any patrons and that employees of the restaurant were in the process of shutting off gas valves and trying to get out of the restaurant when there was the explosion."
"He said the last thing he remembered was the roof collapsing. I asked him how he got out and he said the front of the restaurant was blown away and he just walked through the rubble," she added.
The mention of gas fumes accords with other reports from the scene, particulalrly those from employees of JJ's.
The University of Kansas Hospital said six people had been admitted to their institution. Of those, two were critically injured, two were seriously injured and one was set to be released. They also said one of the patients was a burn victim and was transferred to the Truman Medical Centre.
Missouri Gas Energy said in a statement that "early indications are that a contractor doing underground work struck a natural gas line."
Offices close to JJ's complained of the smell of gas throughout the day before the blast occurred. The ensuing blast shattered glasses of neighbouring offices. Nearby residences, too, reported minor damages. One side of an apartment building in the restaurant's vicinity appeared to have been scorched by the explosion.