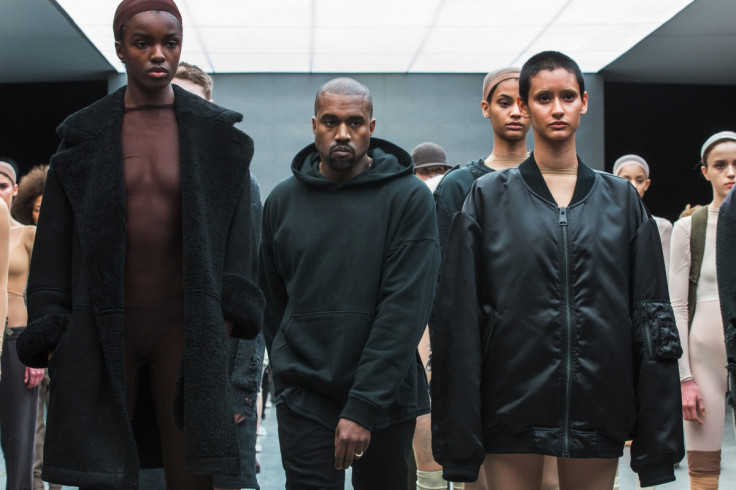 He famously stole Taylor Swift's moment at the 2009 MTV VMAs and now Kanye West has been accused of doing the same to another rising star. The Only One hitmaker has come under fire for organising a surprise show at New York Fashion Week – at the same time as streetwear designer Anne Bowen.
The budding designer, who is showing her line of streetwear – Nomad VII – at noon on Wednesday 16 September, said that she had been blindsided by the show and would no doubt suffer financially, insisting she can't compete because "he is Goliath".
"We have been prepping for a year for this at considerable financial, labour and commitment-cost to our company," she told Women's Wear Daily. "Our show date has been scheduled for months and has been on the Fashion Calendar for weeks. We went through all the proper channels to make this a reality.
"And just yesterday we learned that Kanye West is having a show at the same time on the same date as ours. Kanye knows he is a media sensation and it is just not ethical to do this. It's like we are David and he is Goliath. We have put our heart and soul into our show, and should not be stepped on like this."
The Bound 2 rapper and streetwear sensation will be previewing the second season of his Kanye West X Adidas Originals Collection. Bowen said her team reached out to West's team to see if they could come to a mutual understanding, but nobody returned her calls. IBTimes UK has contacted West's representatives and is waiting for a comment.
In February 2015, West enjoyed a star-studded show when he made his NYFW debut. Not only was the front row made up of A-listers including Beyoncé and Jay Z, his wife Kim Kardashian modelled some of the collection and his sister-in-law Kylie Jenner was among the models that walked the runway.