Yeezy Season 3: Everything we know about Kanye West's NYFW show so far
With the likes of Victoria Beckham, Calvin Klein and Tommy Hilfiger all quietly readying themselves to show their fall/winter '16 collections at New York Fashion Week, there is one man who would never enter into the realm of fashion quietly and Kanye West has pretty much taken centre stage this year.
The show starts today at 4pm EST, 9pm GMT so while we wait with bated breath for the next installment of Yeezy, here is everything we know so far...
The location is big.
Eschewing the likes of Pier 59 and Milk Studios, Yeezy himself has opted for the modest Madison Square Gardens to present his collection to the world.
There was an inflatable invitation
The catwalk music may be more of an event than the show itself.
Kanye will be revealing his new album now renamed The Life of Pablo in its entirety during the show. Formerly known as 'Waves', then 'Swish' there has been a great deal of excitement surrounding the new tracks so there will be two reviews to write after the show now.
The show is open to the public
Tickets went on sale for the show last Saturday so lucky Kanye lovers can be part of fashion week, which is a distinct rarity given that traditionally the shows are extremely closed off for press, buyers and celebrities to attend.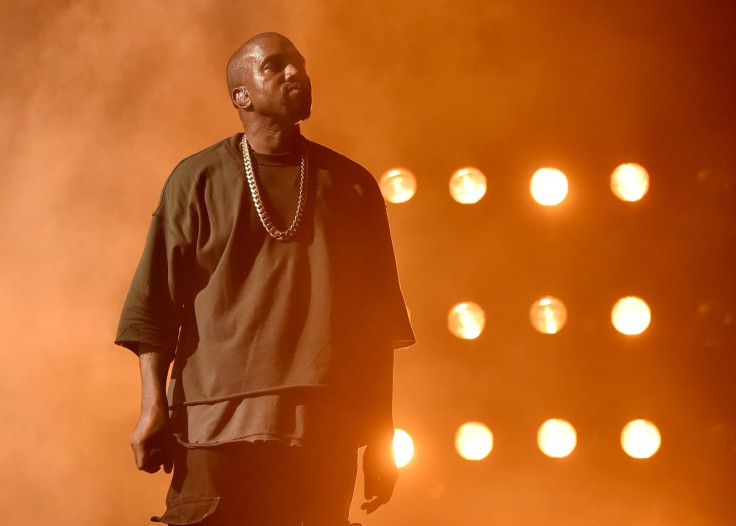 There are upto 1200 extras
Selected fans were sent an email last week calling for up to 1,200 paid extras needed to take part in the exclusive YEEZY Season 3 show, for which they would be paid $50 to $80 (£35-£55) for the pleasure and fed. The message also said: "Extras will go through makeup & wardrobe and will be positioned throughout the floor of Madison Square Garden in a fully designed set. They will stand comfortably throughout the set and receive direction on their performance gestures." The extras will also be some of the first people in the world to hear the new album.
He may disrupt the whole NYFW schedule
He may have caused slightly less fuss than last year but his grand 90 minute show is in danger of screwing up the schedule for other designers if it runs way over time or there are delays starting. The show already clashes with the start of Marissa Webb and Adam Selman's shows but could affect others on the schedule.
You can watch it in the cinema
Those who are not lucky enough to be guests or extras or even in New York can still watch the show live in the cinema in the UK as Cineworld will be showing the show in many of their cinemas across London in particular. To find out how, where to watch or how to watch at home click here.
Michael Jordan is not going
After allegedly attacking Michael Jordan in his track FACTS that was apparently just attacking Nike and not Jordan, Kanye has seemingly been put into Jordan's bad books as he will not be attending the show.
But Leo might be
(fingers crossed)
There will be beads
The rapper/designer has been on a bit of a Twitter rampage over the last couple of days tweeting out snippets from the collection left, right and centre. From what we can see here, there will be an emphasis on layering and lavish embellishment that is possibly inspired by Kim Kardashian's 'wifey look'.
and flowers
West also tweeted out a photo of some artistically printed selvedge jeans in deep denim and salmon hues. The photo was taken by A$AP Rocky, naturally.
and intarsia knits
The vibrant intarsia knits seem incongruous to the other images Kanye shared and a departure from the past two Yeezy collections so who knows what these tones will be pared with.
Most importantly, no one is allowed to contact Kanye after the show
© Copyright IBTimes 2023. All rights reserved.