Kanye West had raised eyebrows when he met Donald Trump after the result of the presidential election was announced. However, it now appears that the rapper has turned anti-Trump as he has reportedly cleaned up his Twitter account of all his tweets in support of POTUS.
The singer's change of heart has apparently come around the time his latest recruit, Long Island rapper King Myers, went on a Twitter rant calling for the impeachment of Trump. "A few weeks ago I told @KanyeWest he needed to be the 1 to take a stand against @realDonaldTrump. None of this is coincidental," the singer tweeted. "Me & @KanyeWest both decided that since impeachment is possible, why not call for impeachment at a time when it's needed the most?" he added.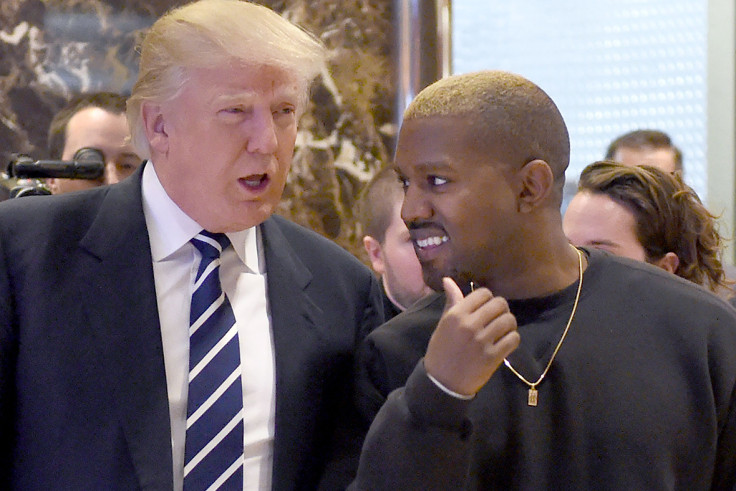 Myers has newly joined West's G.O.O.D. music label and has released an anti-Trump anthem produced by the Famous album hitmaker, titled Propaganda. TMZ speculates that the Pablo singer changed his political views as he is not happy with the president's ban on citizens from seven Muslim-majority nations.
West and the then president-elect met at Trump Tower in mid-December. However, after the meeting, West was at the receiving end of an intense backlash from his fans and friends. "I feel it is important to have a direct line of communication with our future president if we truly want change," the 39-year-old music artist wrote in response to criticism. "These issues include bullying, supporting teachers, modernizing curriculums, and violence in Chicago," he added.
While West supported the controversial US president in the past, his wife Kim Kardashian has always opposed his policies. Rumours have it that the couple's opposing political views only worsened their relationship woes while they were battling issues in their marriage. Considering Yeezy has shifted his political stance, it is possible that the power couple are overcoming their marital problems to become a happy family once again.