Meeting of egos: Kanye West visits Donald Trump at Trump Towers
Rumours suggest West, 39, has offered to perform at Trump's inauguration in January.
Kanye West was clearly serious about his support for Donald Trump. The Yeezus rapper was seen visiting the president-elect at Trump Towers on 13 December fuelling speculation West will perform at Trump's inauguration in January.
Hours after he arrived in New York from California, West, 39, was caught on camera entering the lobby of Trump Towers where the Republican has resided since winning the US presidential election in November. The reason for West's visit is not yet known but a transition official has told NBC Nightly News that the rapper did in fact meet Trump, 70.
While walking towards the elevators flanked by security, West refused to answer questions from reporters about his visit. According to TMZ, West was scheduled to have a 15-minute meeting with the president-elect upon the rapper's request.
After their meeting, West and Trump posed for photos downstairs in the lobby and the president-elect is heard telling the rapper: "You take care, I'll see you soon."
In November, West surprised fans when he publicly endorsed Trump at a show on his now-cancelled Saint Pablo tour. During a lengthy rant, West said that he would have voted for the republican over Hillary Clinton in the election, stating: "I said something that was kind of politically correct. I told y'all I didn't vote, right? What I didn't tell you...If I were to have voted I would have voted on Trump."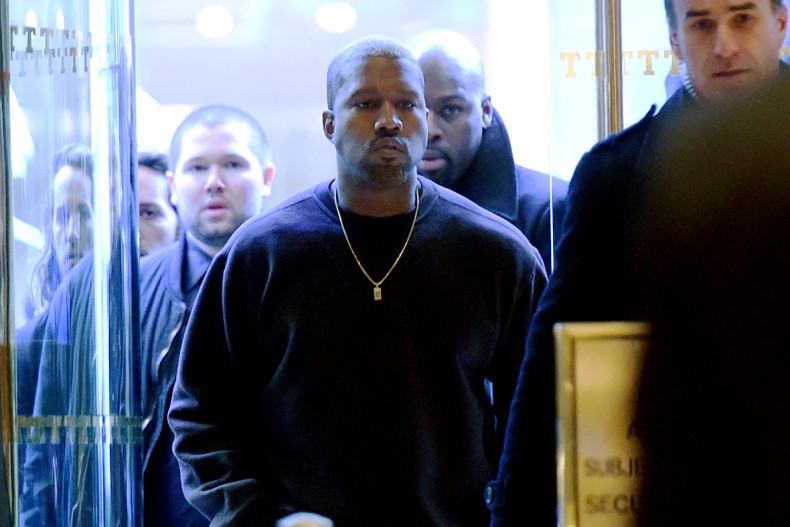 It is possible that West has offered to take centre stage at Trump's Inauguration Day on 20 January with reports claiming the billionaire businessman has struggled to find a high-profile performer. Some fans are also speculating that Trump could offer West a spot in his cabinet while others believe the rapper is receiving advice on his plans to run for the presidency himself in 2020.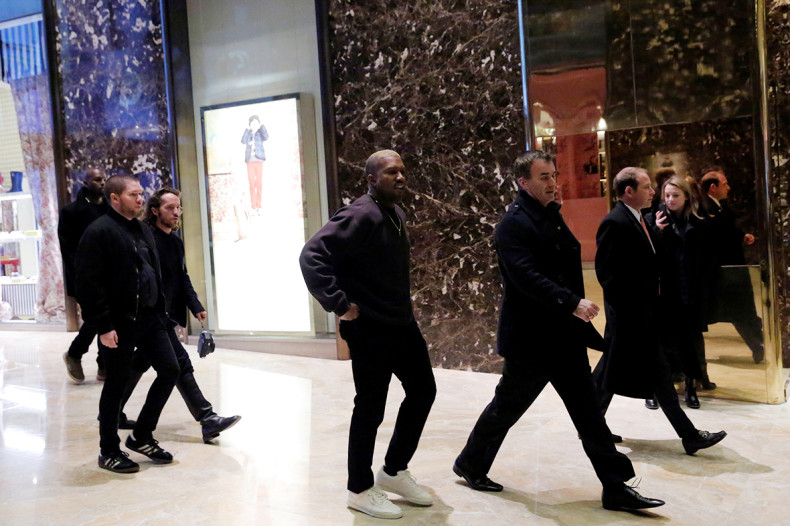 West has gradually re-entered the spotlight in recent days since spending a week in hospital earlier in December. The Famous rapper received treatment at the UCLA Medical Center for reported exhaustion and dehydration but was allegedly rushed to hospital due to a "psychiatric emergency". It is believed the musician's wife Kim Kardashian has remained in California with their two children North and Saint. In his first appearance since the hospitalisation, West attended an art exhibition in West Hollywood sporting newly-dyed blonde hair.
Watch Kanye West visit Donald Trump: