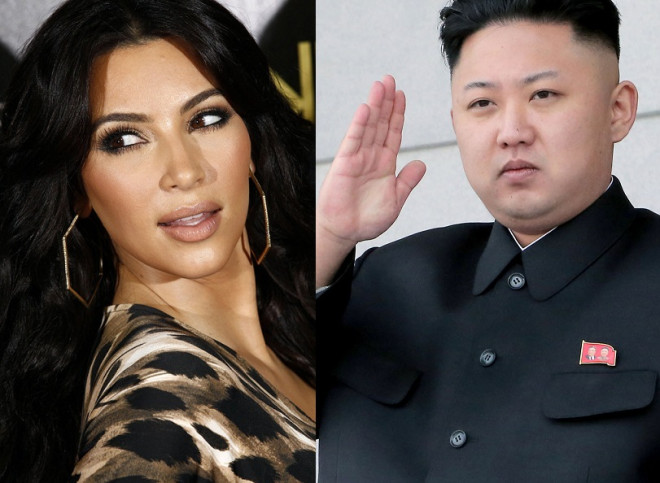 Kim Kardashian fans have slammed the Mail Online after it compared the reality star to North Korean dictator Kim Jong-un in a controversial billboard.
The advert, which is part of the newspapers new promotional campaign, shows the world's most famous Kims side by side with the tagline: "The Kims. They are on the same page."
But the poster, which appeared on Sunset Strip in Hollywood, drew mixed reactions .
"This is so distasteful. Poor Kim " one fan said, although it was not clear which one the fan was referring to.
This is not the first time the duo's similarities have been highlighted. In December, the Mail Online ran a comparison story after they both went on separate skiing trips around the same time.
While the 33-year-old Keeping up with the Kardashians star hit the slopes with her fiancé Kanye West, daughter North and other members of her close-knit family, the North Korean leader took in the scenery from a chairlift.
"What a waste of column space reporting on these two complete wastes of space. One a little fat commie egomaniac, the other a little air-headed Z-lister," one critic said.
Kardashian, who is preparing to marry West in a lavish Parisian wedding, has not commented on the billboard.