Karen Gillan reveals which Batman villain she wants to play in Flashpoint movie
"This is my calling! Somebody make a call for me."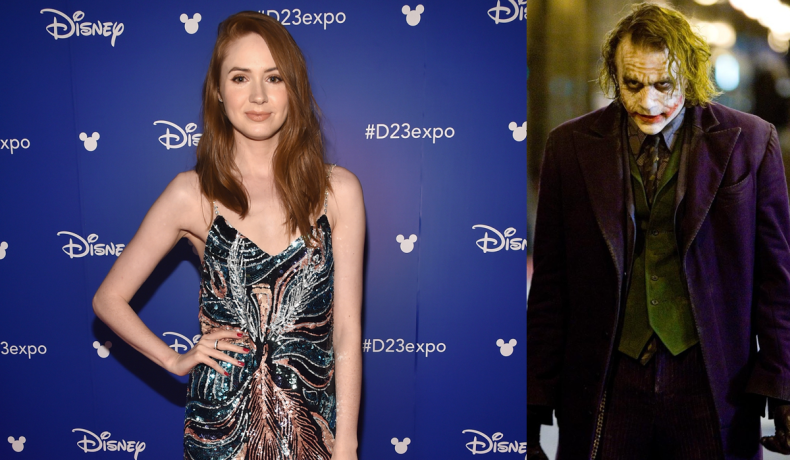 Karen Gillan made her name in Doctor Who, then quickly found success in Hollywood with Marvel's Guardians of the Galaxy in 2014 and its sequel earlier this year. She has ambitions to join another comic book franchise however, and take on an iconic role.
Speaking at Florida SuperCon earlier this month, the Brit was asked what character she'd like to play from another franchise. "Oh, can I say something DC?" she replied, aware of the rivalry between Marvel and the company behind Superman and Batman.
"Okay, I'm going to say something DC, and I'm going to play The Joker. Maybe a female Joker," she continued.
While Gillan seemed open to playing a male interpretation of the iconic Batman villain famously played by Heath Ledger and Jack Nicholson, it seemed she wasn't aware that there's already a precedent for a female Joker in the DC comics.
After a fan pointed this out, Gillan gasped, saying: "This is my calling! Somebody make a call for me and let them know I'm available."
In 2011 crossover storyline Flashpoint, which greatly shook up the DC universe and set up a reboot, Barry Allen – aka The Flash – wakes up to find the world has immeasurably changed and that he no longer has his powers.
Allen goes to fellow Justice League member Batman for help, but finds it isn't Bruce Wayne in the cape and cowl – but his father Thomas Wayne instead. In this new world, an alternate reality, it wasn't the Wayne parents who died in Crime Alley, but a young Bruce.
This created Batman, as it did in the original origin story, but with Bruce's father fighting crime. It also created a different Joker, after Bruce's mother Martha tragically went insane following the death of her son and cut open her cheeks to give herself a fake smile similar to Ledger's Joker in The Dark Knight.
It was revealed at San Diego Comic Con earlier this year that the upcoming Flash movie, starring Ezra Miller as the character we'll see next in Justice League this winter, will adapt the Flashpoint series.
However, in the DC Extended Universe (DCEU) of films, Batman's mother Martha was played by Lauren Cohan, who was seen in Batman v Superman last year. Thomas Wayne was played by Jeffrey Dean Morgan.
So Gillan will have to wait a while it seems. In the meantime, she'll be playing Guardians of the Galaxy character Nebula again in Avengers: Infinity War. Given she's the daughter of the film's main villain, Thanos, she will likely have a sizeable role too.
Nebula may also return in Guardians of the Galaxy Vol 3, which was confirmed earlier this year by writer-director James Gunn but doesn't yet have a release date.