Guardians of the Galaxy: Nebula was originally meant to die in the first film
Karen Gillan reveals that the former supervillain was never supposed to make it into upcoming sequel Vol 2.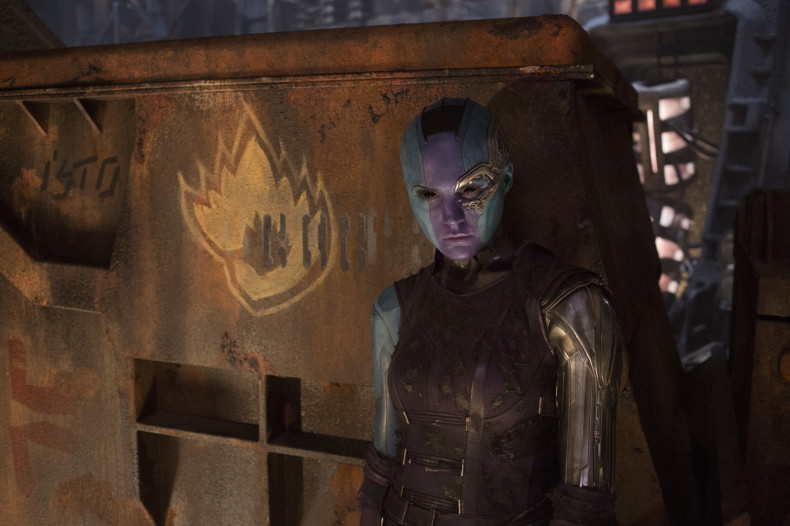 Released in the UK in just a few days, Guardians of the Galaxy Vol. 2 is set to see a whole host of other characters join the titular group of heroes, including empath Mantis, Ravager Yondu and most unexpectedly, Nebula. But the fact that she was an enemy of Star-Lord and co's in the first instalment isn't the only surprising thing about her involvement with the gang now as she was never supposed to make it past the 2014 original to begin with.
Karen Gillan, who brings the Marvel Comics character to life, recently sat down with Digital Spy and explained that Nebula was "supposed to die in the first movie", so when writer-director James Gunn revealed that she'd be sticking around for the sequel, she was "really happy."
"I definitely had a feeling that there was room for the character to expand in the future," the 29-year-old recollected to the publication.
"She obviously did not die, then I found out that she was coming back in the second movie and then I found out we got to explore all these amazing things about her past and her relationship with Gamora, her sister."
The former Doctor Who star previously teased to The Wrap that Vol. 2 will explore Nebula's dark backstory, particularly in association with her adopted father Thanos (Josh Brolin) – even though the Mad Titan doesn't appear in the film himself.
"We know that she's a pretty angry woman with some daddy issues," Gillan stated. "[But] in the second movie, we're going to start to see how much pain her father actually caused her. I think we might even feel a tinge of sympathy towards Nebula this time, because we really start to see the emotional crack in her character. I was just allowed to completely explore that and take it to a completely different dimension with her. I was really happy about that."
Also starring Pom Klementieff, Zoe Saldana, Dave Bautista, Kurt Russell and Chris Pratt, Guardians of the Galaxy Vol. 2 is released in UK cinemas on 28 April. It will reach US big screens on 5 May.