Despite living in a cloak of mystery, it is widely-known that Chanel's creative director Karl Lagerfeld has been a staple of the fashion industry for many decades and this year rumours have begun to circulate that the enigmatic designer may be retiring soon.
Lagerfeld famed for his theatrics and outlandish catwalks for Chanel has created a stir by giving away snippets of his life in a forthcoming interview with Kendall Jenner in US magazine Harpers Bazaar, notably talking about the possibility of him stepping down.
Currently head of Chanel and Fendi, Lagerfeld designs over eight collections a year, and with the likes of Raf Simons leaving Dior due to the workload it is appears logical that some insiders may be looking towards Karl to throw in the towel.
Rumours began circulating back in April when Page Six reported that the latest Cuba Cruise Collection show would be his last after a source close to Lagerfeld's remarked: "He's really tired. He's not doing well and he's ready to stop."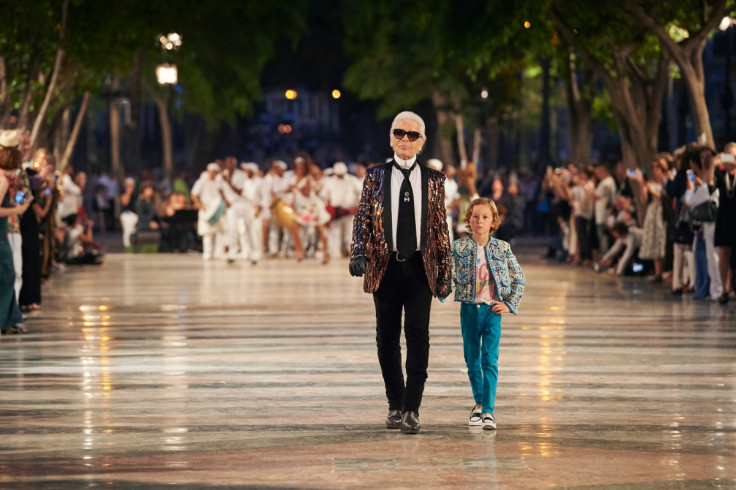 Never one to mince his words, Lagerfeld responded to the rumours by telling Jenner in their interview how he felt about those saying that he might leave. "Everyone wants to know and hopes I retire so they can get the jobs." He said. "But my contracts with Fendi and Chanel are lifelong."
The enigmatic designer affectionately called Kaiser Karl took up the role of creative director at Chanel in 1983. However, the resilience and dedication that he shows the brand seems to run through Chanel veins after Coco Chanel had remained at the top role of her eponymous brand until her death in 1987, so by comparison Lagerfeld at an unconfirmed age of 83 is still some way from retirement.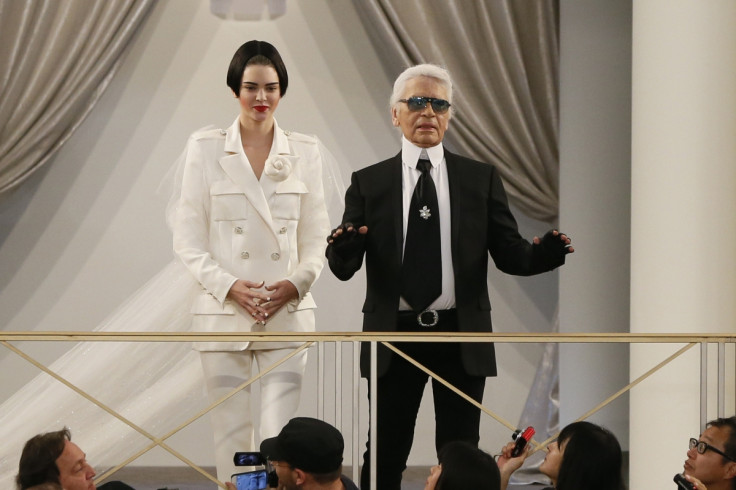 During the Bazaar interview, Lagerfeld also revealed a few more details about his lifestyle including the fact that he isn't very nice to his fans, who he finds aggressive sometimes and that he could already speak three languages when he was six.
He also confirmed that he sleeps in his famous ponytale, although he arranges it "a little lower". The Chanel designer also confirmed he did not have a personal shopper to help him with his clothes, although he admitted that he never makes his own food.
" I do everything." He told the magazine "I don't like people to touch me. But there is no kitchen in my house. They bring me food, like at a hotel, for lunch and dinner. Mostly I stay at home from the morning until 5 pm, and I only go out for fittings and shoots because I work at home. I like to be alone."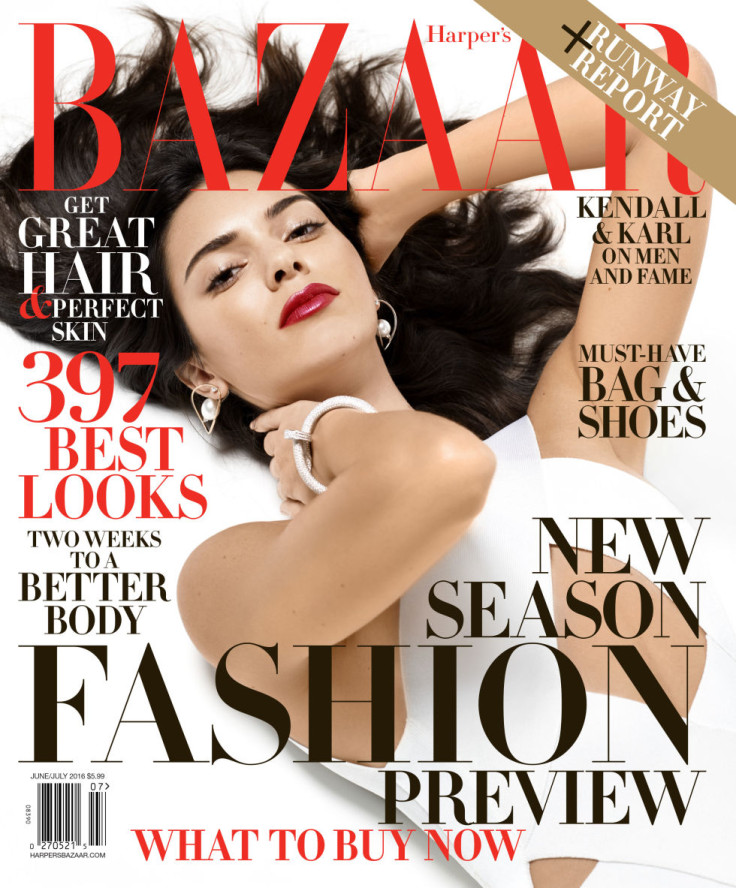 The most fascinating comparisons in the interview between 20-year-old Kendall Jenner and Lagerfeld is the designer's total lack of knowledge of Jenner's adolescent life spent in front of the camera in Keeping Up With The Kardashians, "I didn't even know she was in it. I saw it when it was only her sisters and she was, like, a baby." This statement makes Jenner very happy given that the show has made the whole family famous as reality TV stars.
Lagerfeld's relatively unknown life however, seemed rather simple in comparison to Jenner's technicolour start in life. "When I lived in the country, school was easy," he told Bazaar "and at 16 I had finished school. I wanted to go to Paris, so my parents let me go alone at 17. It was not dangerous at all, not like today. I got very nice pocket money, and it was perfect. Then I won this contest [the International Woolmark Prize, in 1954]. That is how I started."
The June/July 2016 issue of Harper's BAZAAR is available on newsstands May 24.